How to connect Smartsupp live chat & chatbots with your Shopify store?
Warning: If you are using the Shopify app, your payments for Smartsupp subscriptions are processed through Shopify. Any billing changes should be made directly in the Shopify billing section or discussed with Shopify support. Smartsupp has no access to edit or change the billing information. If there are any payment issues, please contact Shopify support directly.
Please note that only a monthly subscription to Smartsupp can be purchased.
Install Smartsupp in your Shopify store
Search Smartsupp in the Shopify App store
Log in to your Shopify store, click on the "Apps" in the main menu and choose on "Customize your store"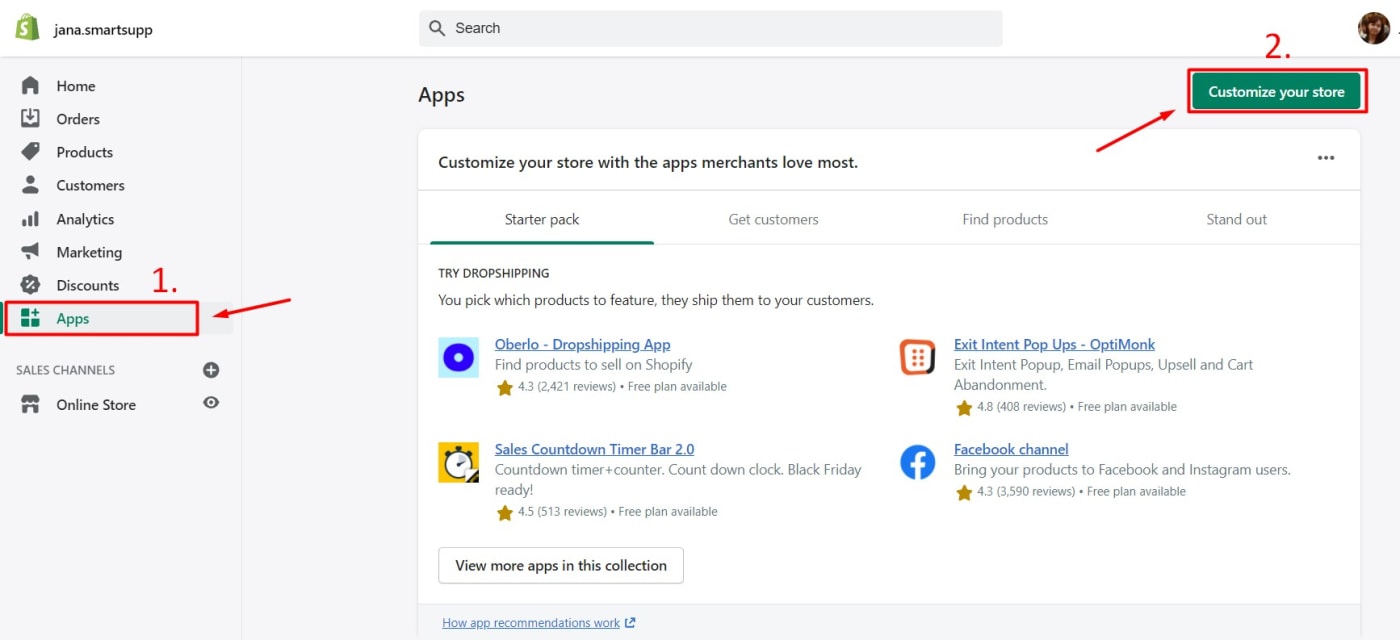 Search for Smartsupp.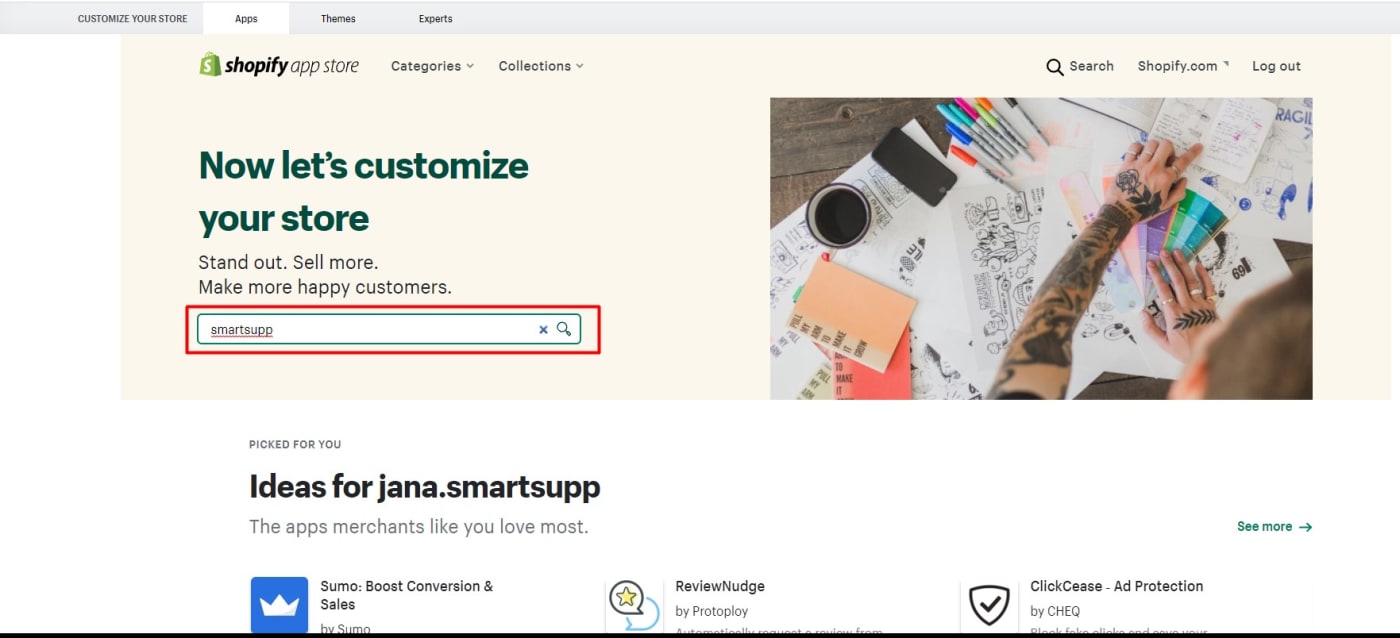 Choose the Smartsupp app and add it to your own Shopify store.
Install Smartsupp
Now, when you've added Smartsupp in your Shopify store, it's time to install it.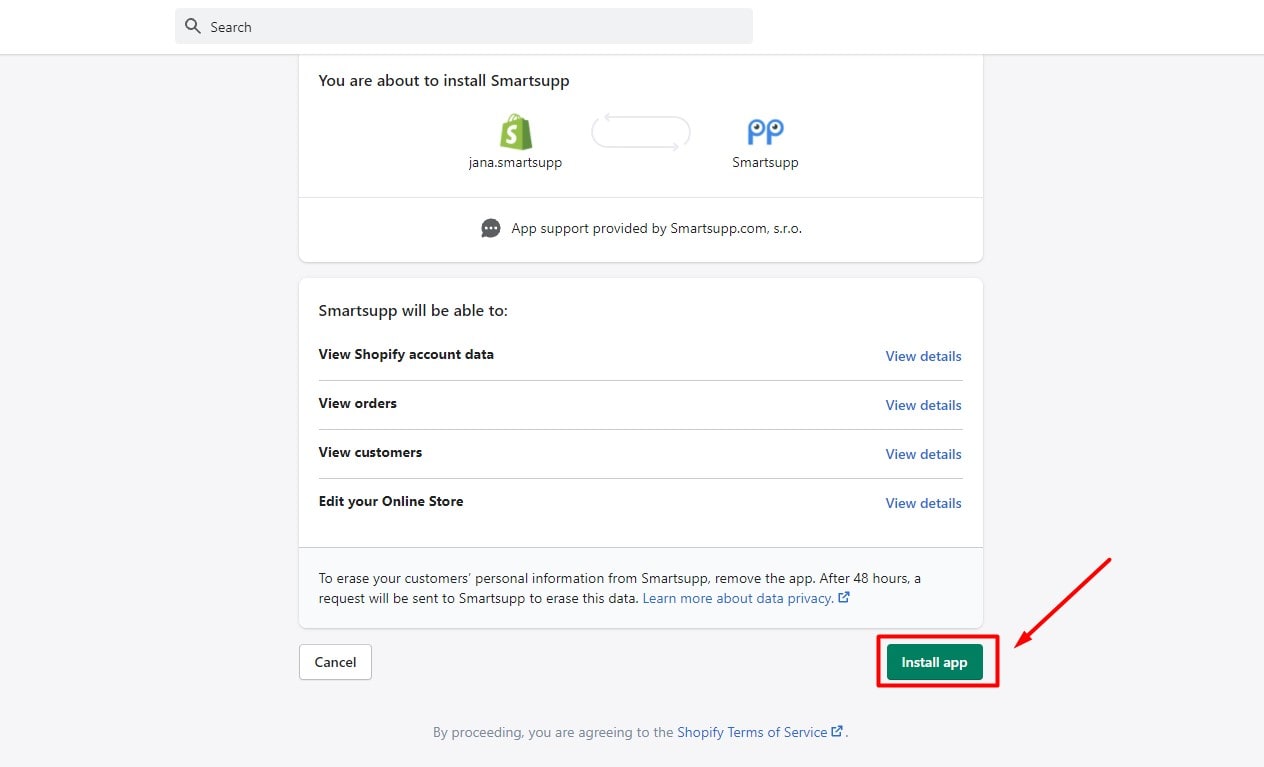 Log in/sign up to your Smartsupp account
Once the installation is finished, click on the Smartsupp icon.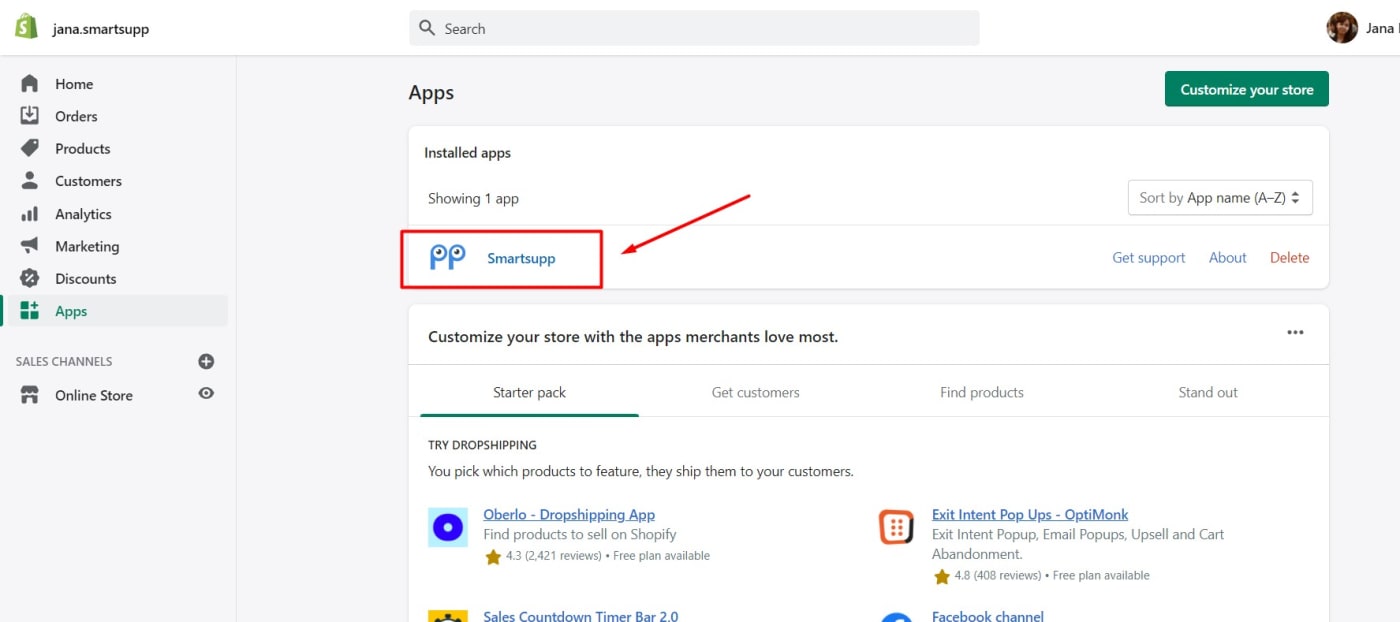 The last step is to log in to your Smartsupp account that you'd like to connect with your Shopify store. If you don't have a Smartsupp account yet, you can create it on the same page.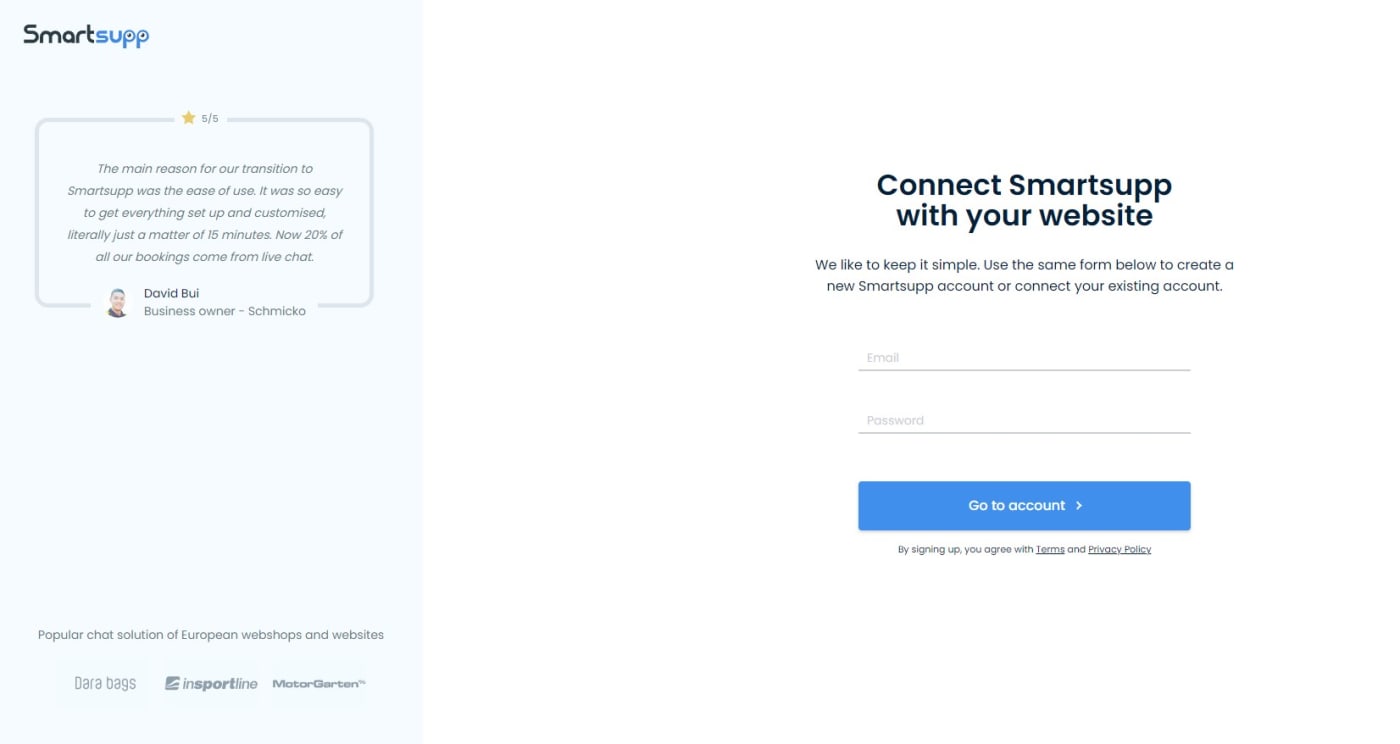 Great! You're finished. Now, all you have to do is to enable the widget in your Shopify store. Simply follow the instructions below and you'll be all set within 5 minutes.
Enable widget in your Shopify store
To connect Smartsupp with your Shopify store, follow these four steps:
Log in
Log in to your Shopify store and open the "Online Store"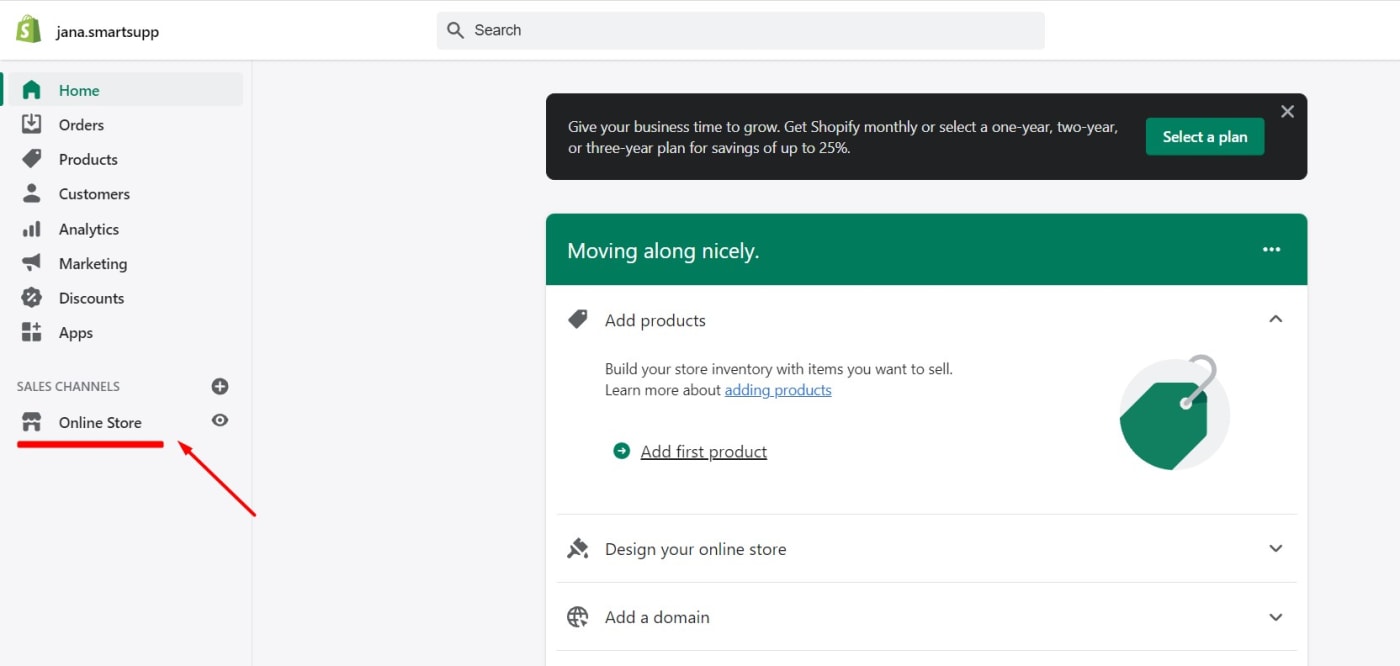 Customize theme
Select "Themes" > "Customize"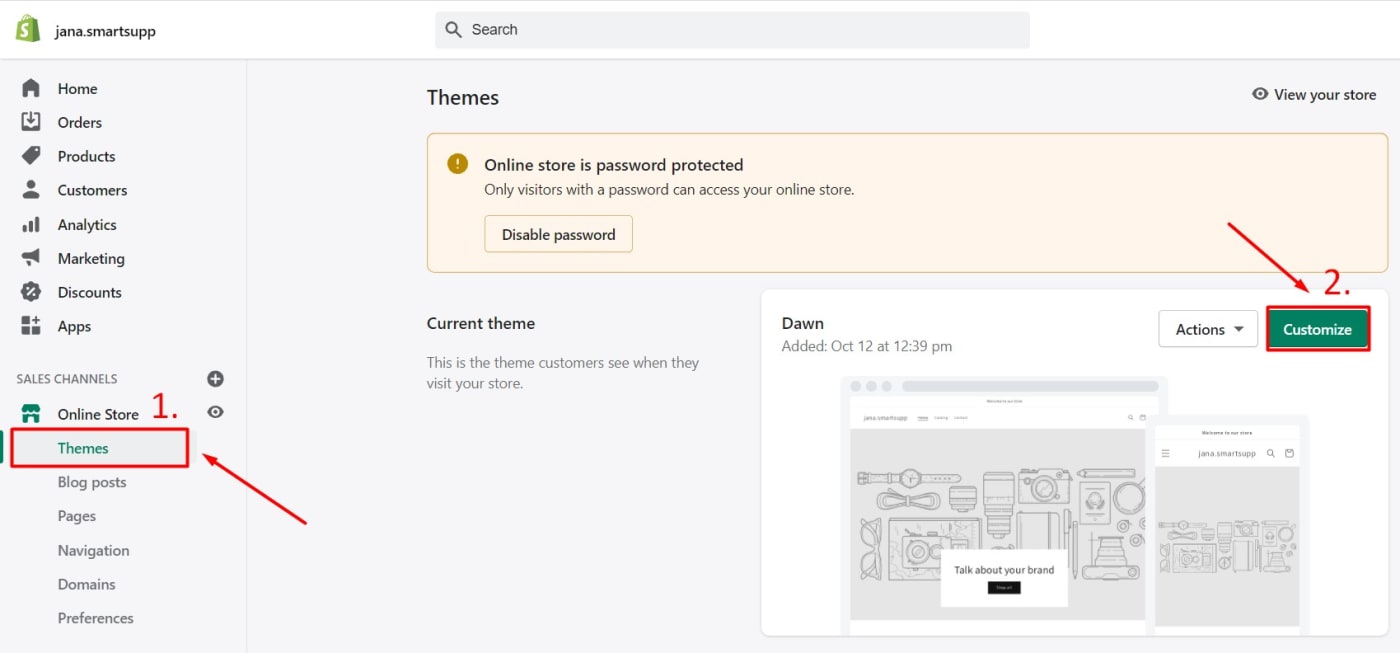 Choose > "Theme settings" 
Enable Smartsupp widget
Click on the "App embeds" and enable Smartsupp widget on your website.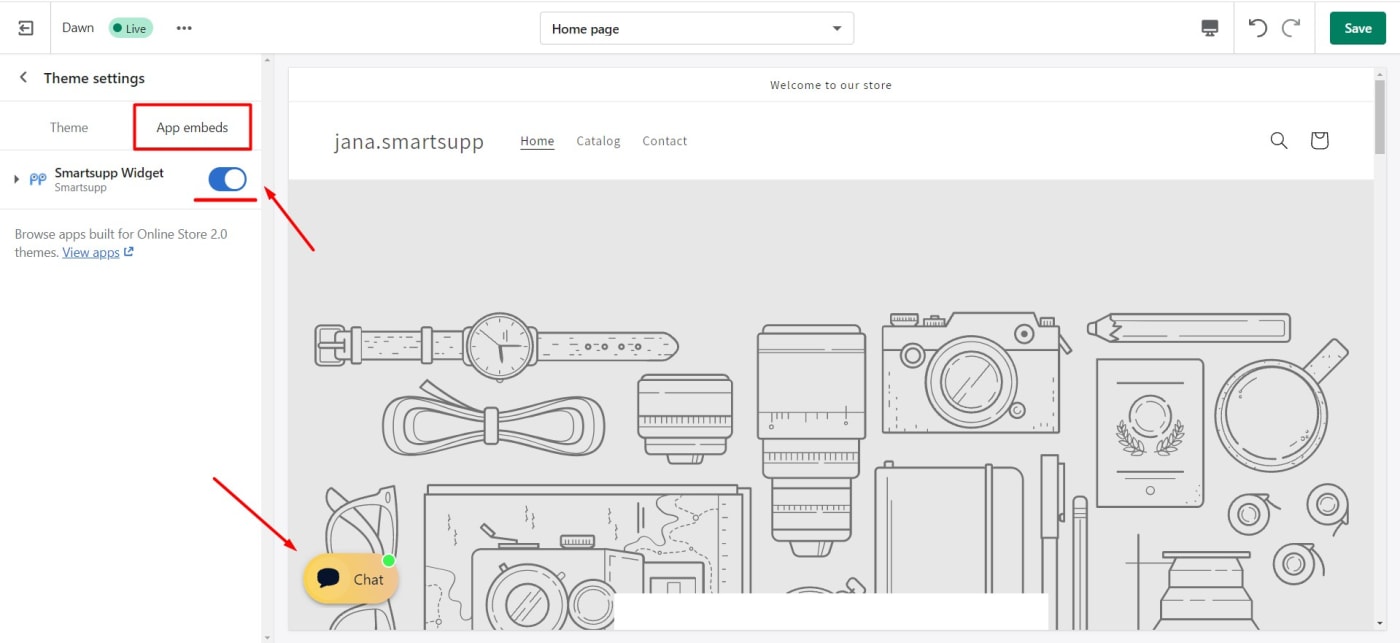 Manual installation of the code on Shopify
To add chat code to Shopify manually, Shopify Theme manager allows to insert the chat code directly. Please follow the guide below for instructions:
https://help.shopify.com/en/manual/online-store/themes/theme-structure/extend/edit-theme-code
Warning: Only users with FREE package can install Smartsupp via the Shopify plugin. If you have a paid package you need to insert Smartsupp code manually.