We are no longer developing the plugin for BigCommerce, so for some versions, this plugin may not work at all, or may not work correctly. In these cases, it will be necessary to insert the chat code manually to use Smartsupp.
Smartsupp Live Chat & Chatbots Integration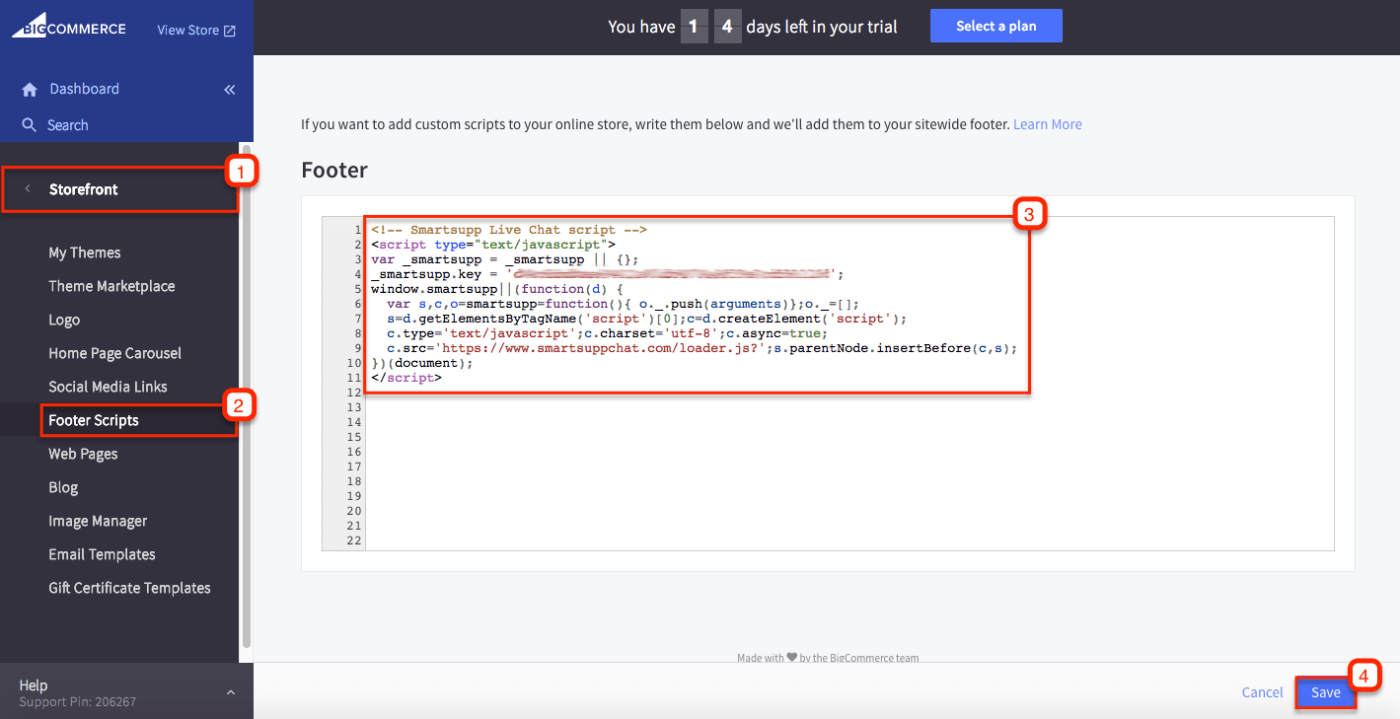 To chat with visitors and see them on website log in to Smartsupp.
Visitor recording on checkout pages
Visitor recording does not work on checkout pages.
BigCommerce does not allow any scripts during checkout process. Our script will record your entire site except shopping cart.