Smartsupp Live Chat & Chatbots Integration
We are no longer developing the plugin for Joomla, so for some versions, this plugin may not work at all, or may not work correctly. In these cases, it will be necessary to insert the chat code manually to use Smartsupp.
Download extension
Download module in .ZIP file.
Upload & Install
Extensions > Manage > Install > Upload Package File > choose file and click Upload & Install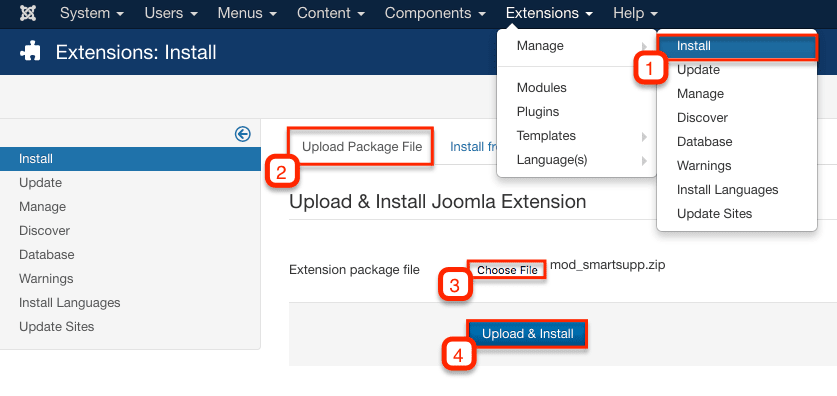 Add module
1.] Extensions > Modules and click New
2.] Search for Smartsupp Live Chat.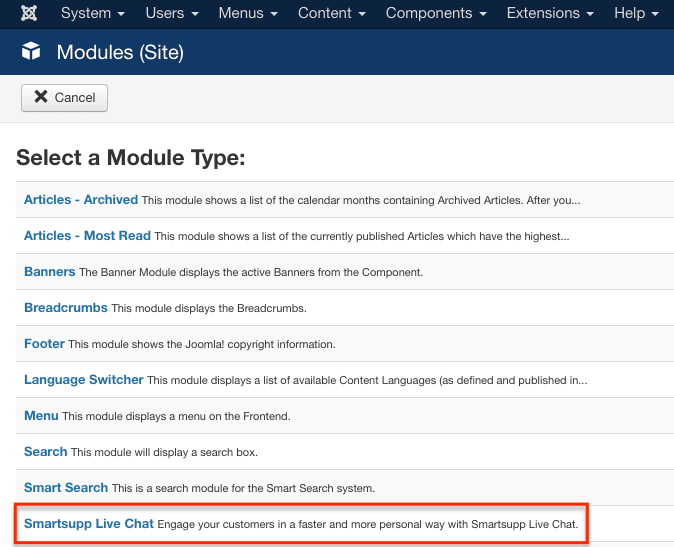 Settings
Your code is in Smartsupp - Settings - Chat box - Chat code.
1.] Set up extension as you see in screenshot below and click Save.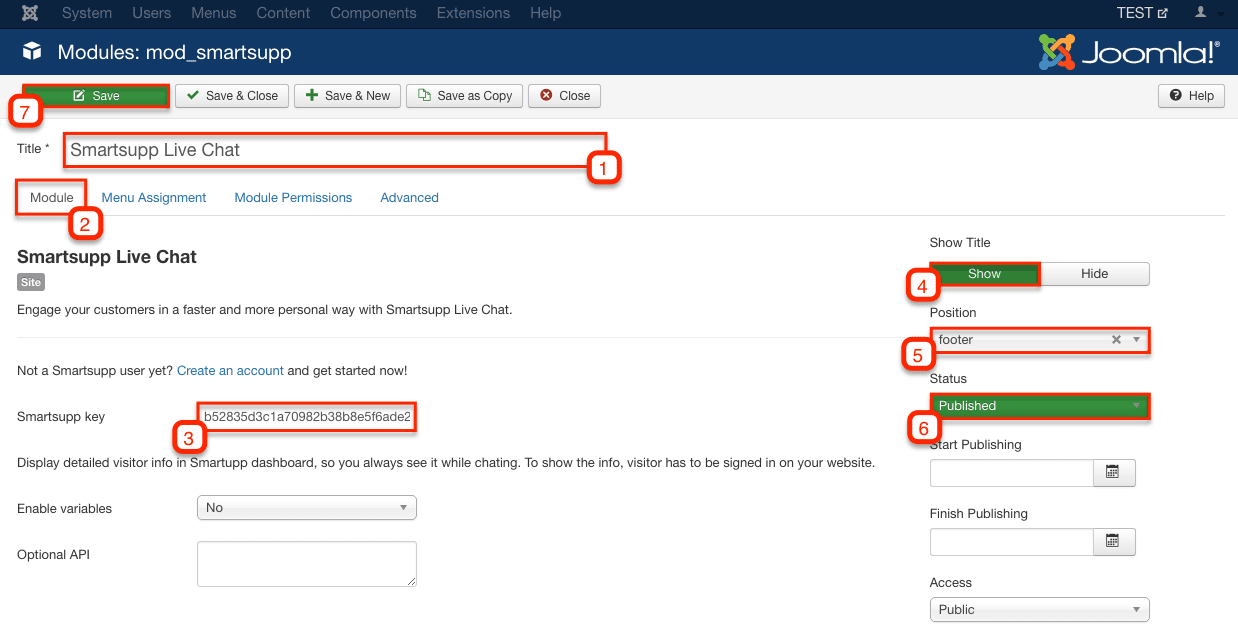 2.] Go to Menu Assignment, select On all pages and click Save & Close.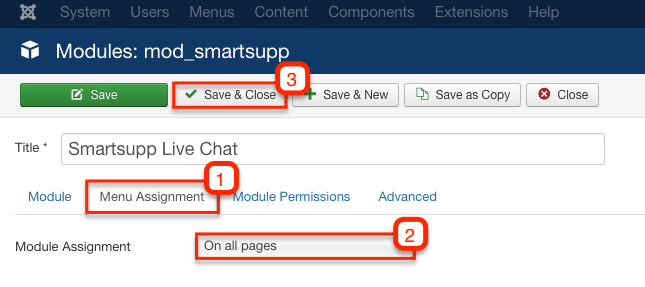 Publish to activate
Click ✖ Publish item in order to get module on your site. If ok, you should see ✔ Published.