If your webshop runs on Shoptet, connecting your online store to Smartsupp is super easy and quick. Just follow the short tutorial below and in a few minutes, everything will be set up and ready to use!
Install Smartsupp on your website
In the Shoptet administration click on Connections (1) >> Addons Manager (2) and then Go to Shoptet Addons (3)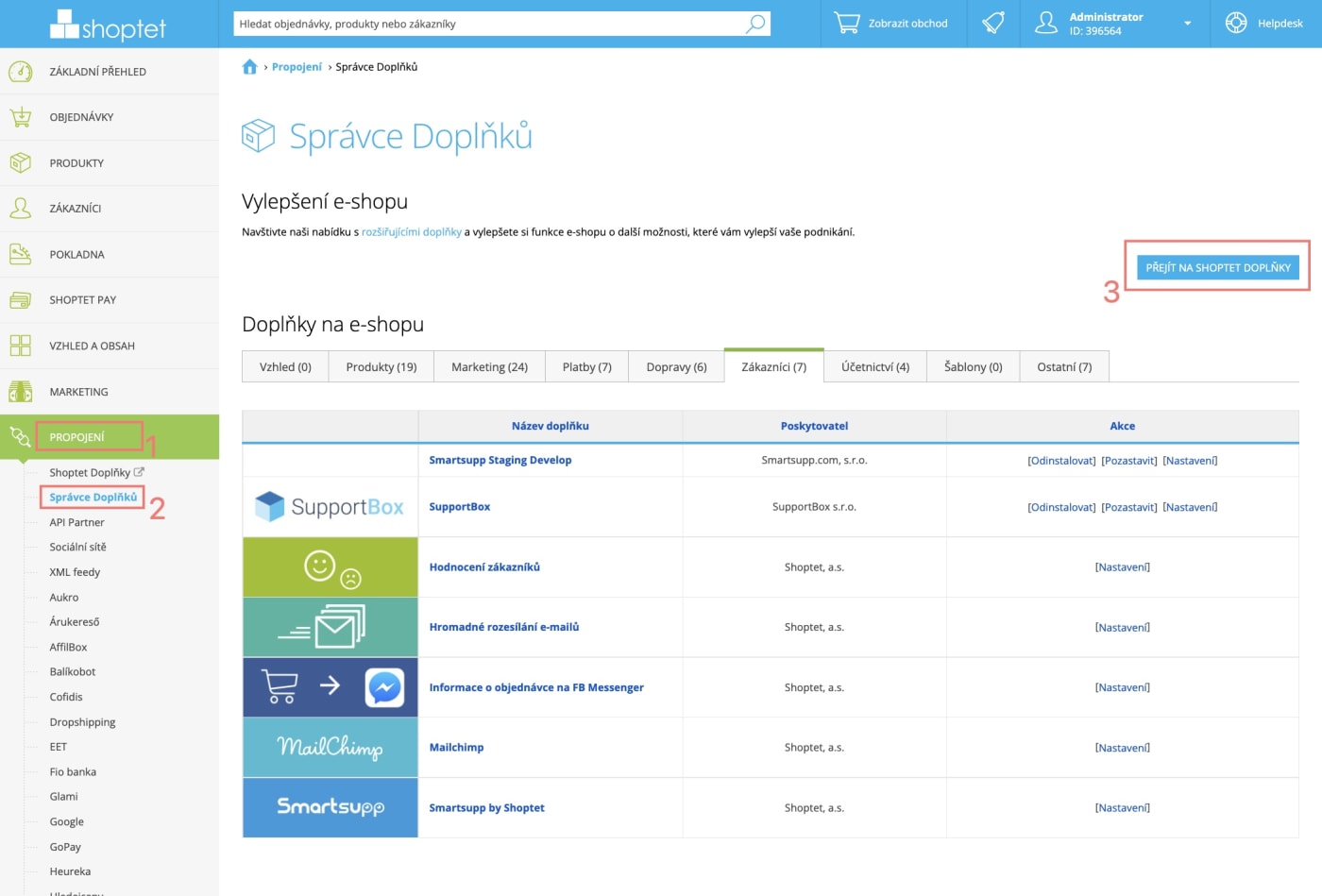 Search for the Smartsupp+ and install it. Then open the addon settings and create a new Smartsupp account or sign in to an already existing one.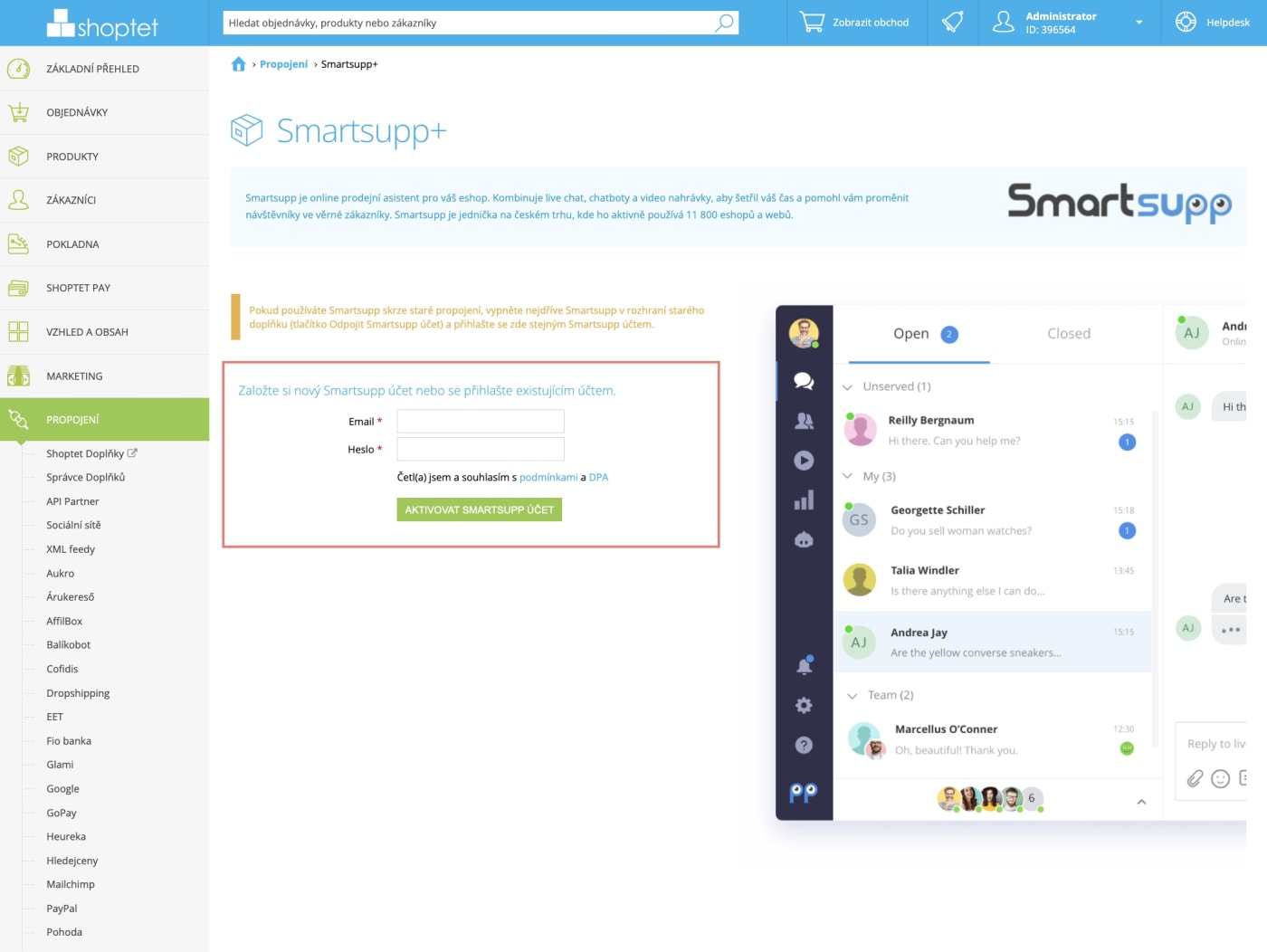 If you already have an account and are logged in, you will see this page.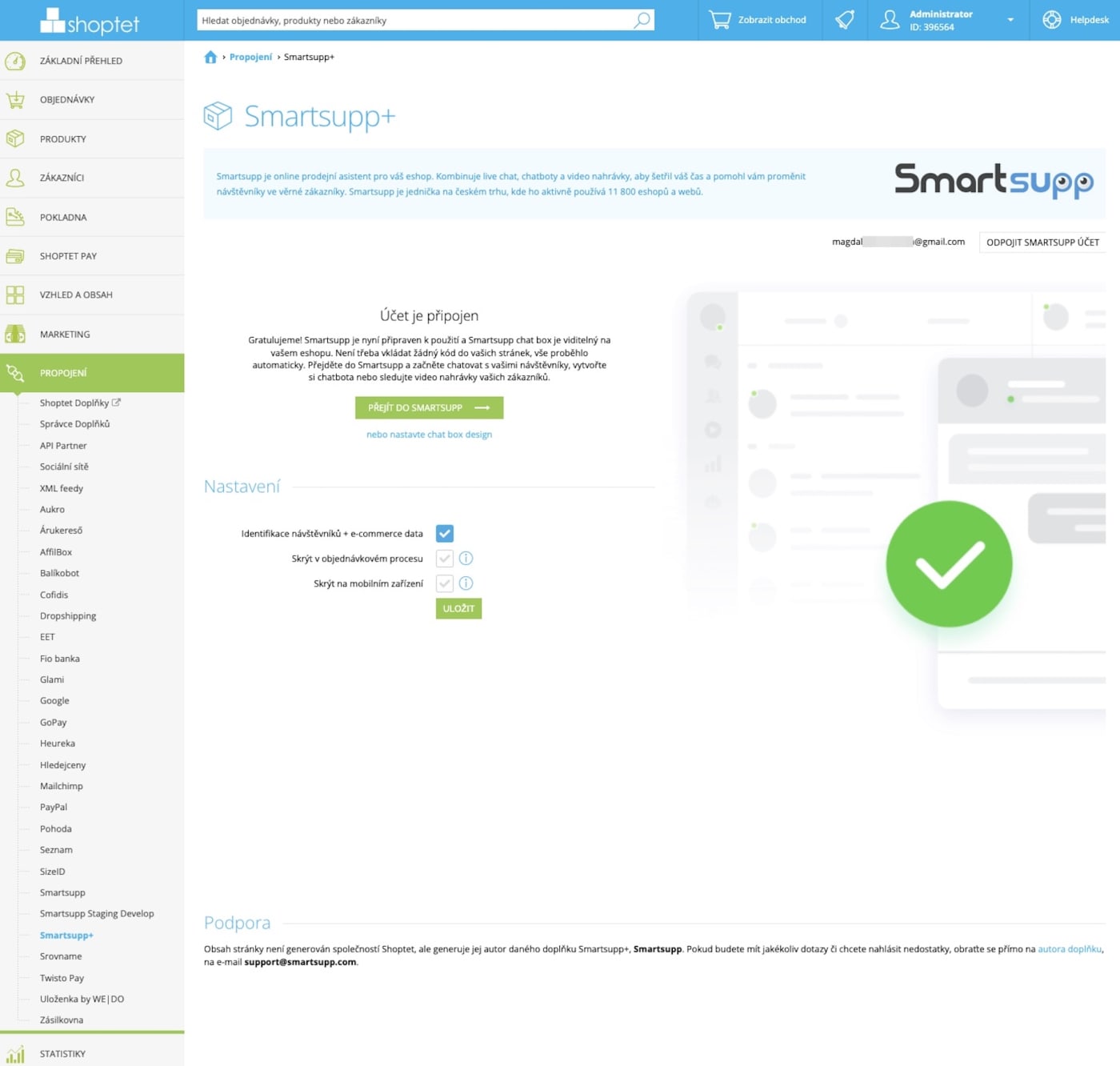 Activation of a new addon
Currently, there are two Smartsupp addons available in Shoptet - Smartsupp and Smartsupp+. We are no longer developing the old Smartsupp addon and new features are not available there. Therefore, install the new Smartsupp+ addon, which we regularly update and develop new features for. 
How to disconnect the account?
If you no longer want to use Smartsupp on your website or you need to deactivate the integration for a while, just click on "Disconnect Smartsupp account" in the Smartsup+ tab in Shoptet.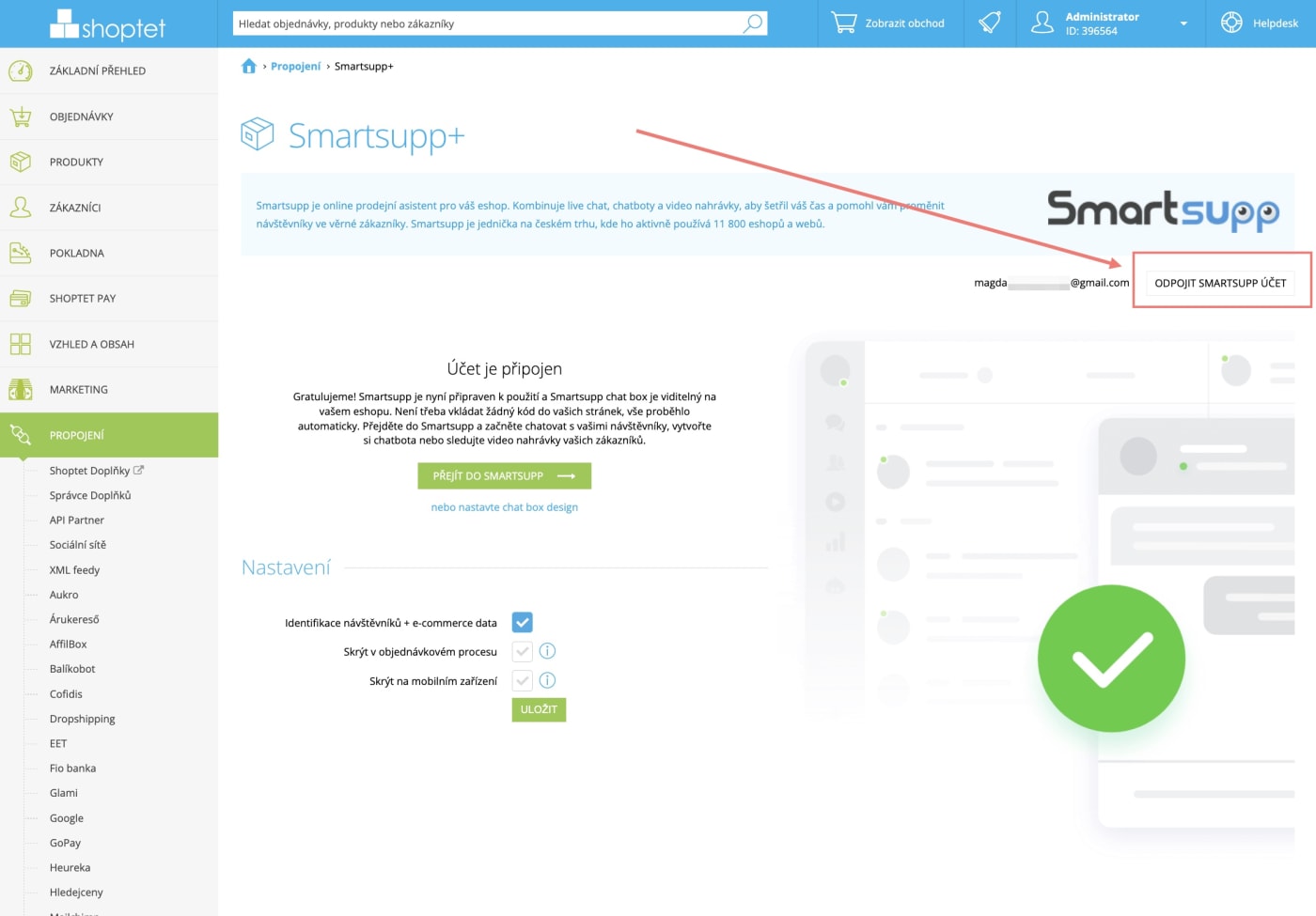 Cookie consent
If GDPR requires that your website have a cookie policy and corresponding cookie banner to notify visitors of the cookies on your site, you should follow these requirements. At Smartsupp, we have developed a solution that can be applied to your website to allow visitors to decide which cookies they allow or deny. More information can be found here. 
Thanks to our integration with Shoptet, the implementation of this solution is very simple and there is no need to manually add the code to your website or connect Smartsupp to the cookie bar on your website. Everything you need to do is to enable the option Manage cookie consent directly in Smartsupp Chat box settings > Options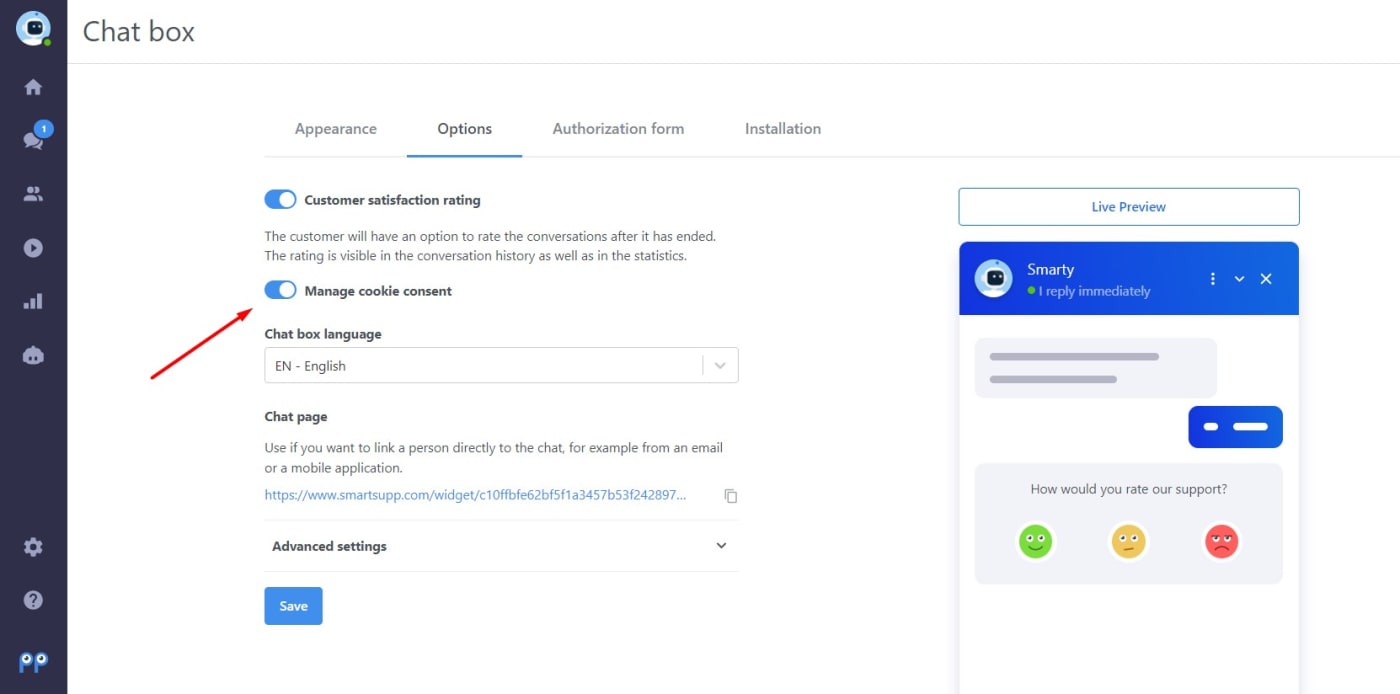 Then in the Shoptet dashboard click on 
Templates (1) 
settings and open the 
Cookies (2) 
tab. Next select the Variant of consent:
 Consent required (3)
.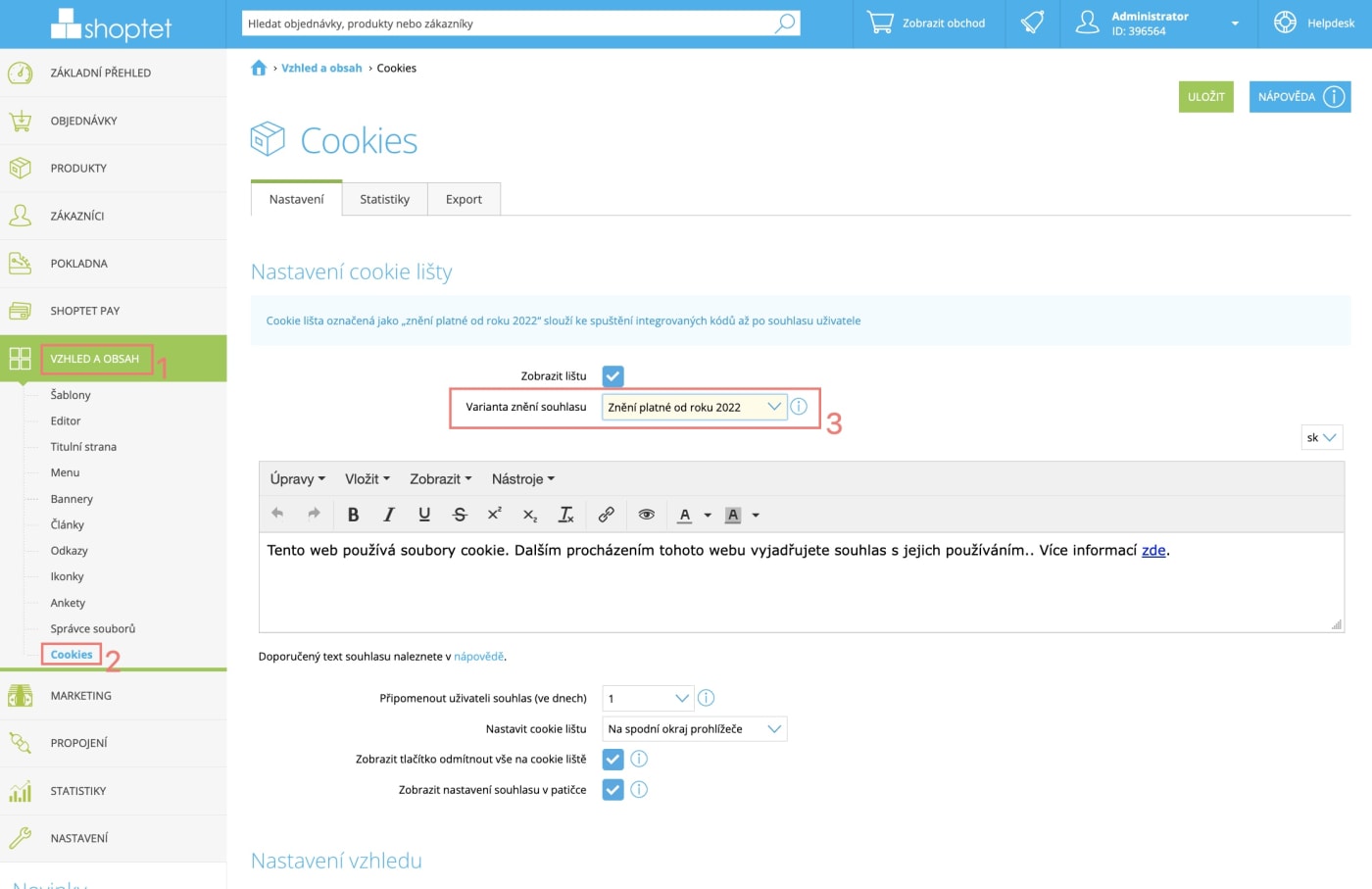 After this, your cookie bar will be connected with Smartsupp automatically.