This feature is only available in STANDARD and PRO package. 
With our Facebook integration, you can answer messages sent to your Facebook page directly from your Smartsupp dashboard.
How does the integration work
Imagine that somebody sends a message to your Facebook page. You've had to watch two channels in two different places, until now. Now you can respond to these conversations the same way as to the chat messages - right from your Smartsupp dashboard.
When somebody sends a message to your Facebook page, we notice that and we display this conversation along with the other conversations in your Smartsupp. For clarity, we mark it with a little blue Facebook Messenger icon.
How to connect Smartsupp with my Facebook page
Warning: In case the connecting process fails and you use AdBlock or similar ad blockers, please disable it in order to be able to connect Smartsupp with your Facebook page.
You can open Facebook integration configuration by clicking the settings icon in the left menu and going to Channels section. Here you can make the connection itself in a few simple steps.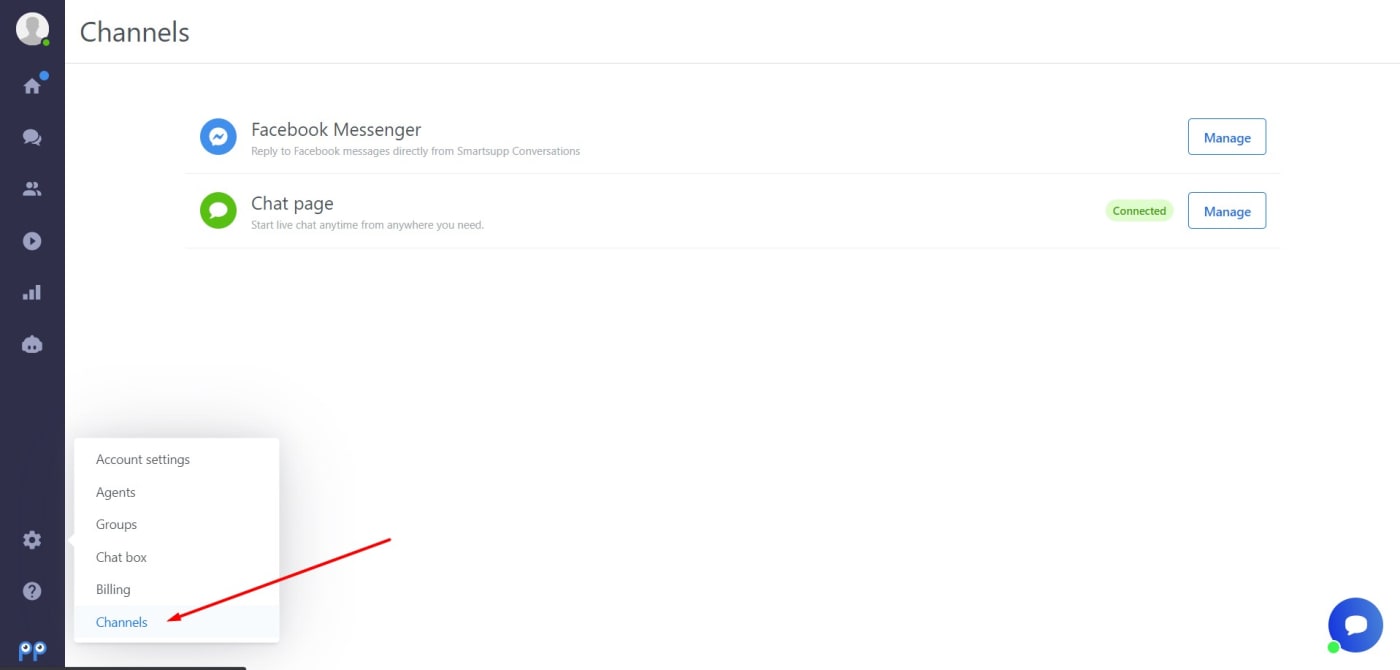 click on the "Manage" button and then "Connect Facebook pages"
go through the Facebook connection wizard - select the page to connect with and grant Smartsupp the necessary permissions, if you don't grant all the permissions, the connection may not work properly
you're done, try to send your Facebook page a message, it should appear right in your Smartsupp dashboard
If you want to connect more Facebook pages, just select all the pages you want to connect to Smartsupp in the second step.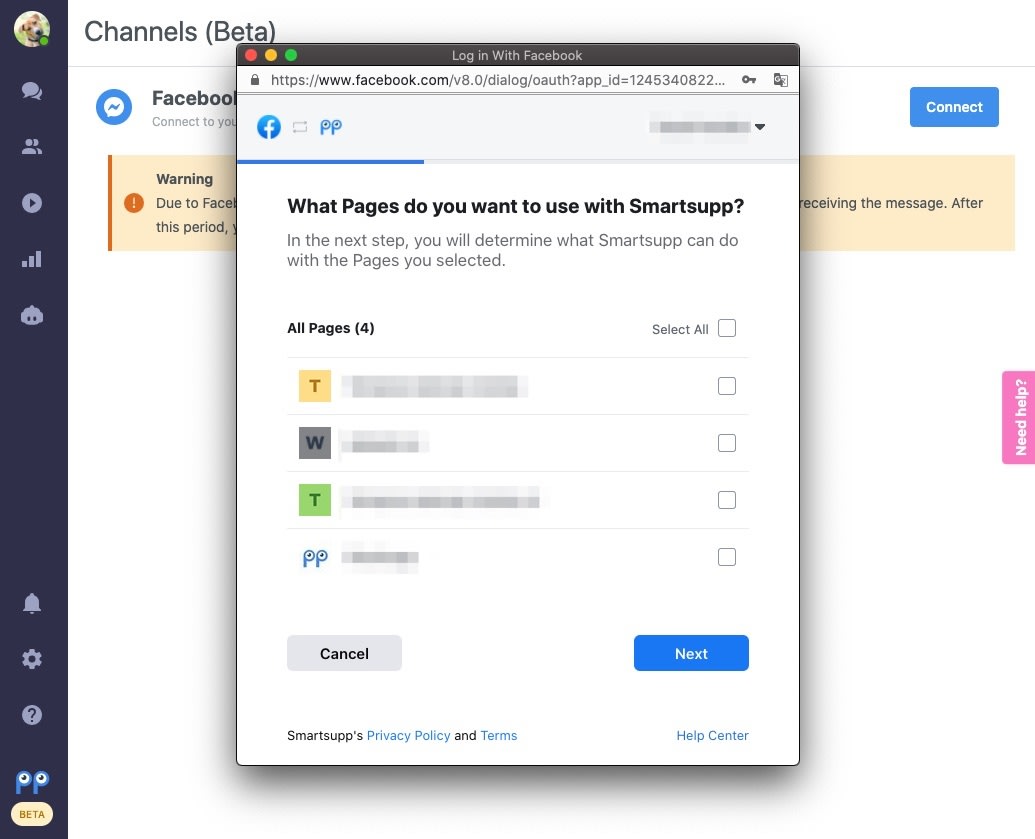 Answering to Facebook conversations from your Smartsupp dashboard
You can reply to Facebook conversations the same as to the standard ones. The only difference is the blue Messenger icon next to the conversation and its messages.
There are some restrictions from the Facebook side. It is necessary to answer any message within 24 hours. After this time, the connection with the Facebook conversation will be closed (immediately or after a while). In that case you'll have to answer your customers' questions directly from your Facebook account. We apologize for the inconvenience.
We also can't collect a lot of information about the visitors. Unfortunately, we can provide you only the customer's name on Facebook.
Note: If you want to you want to add a new page, it is necessary to disconnect the old page and connect all the pages one by one.