You will find the option to permanently delete your Smartsupp account in Settings > Account settings (1) > General (2) > Permanently delete your account (3).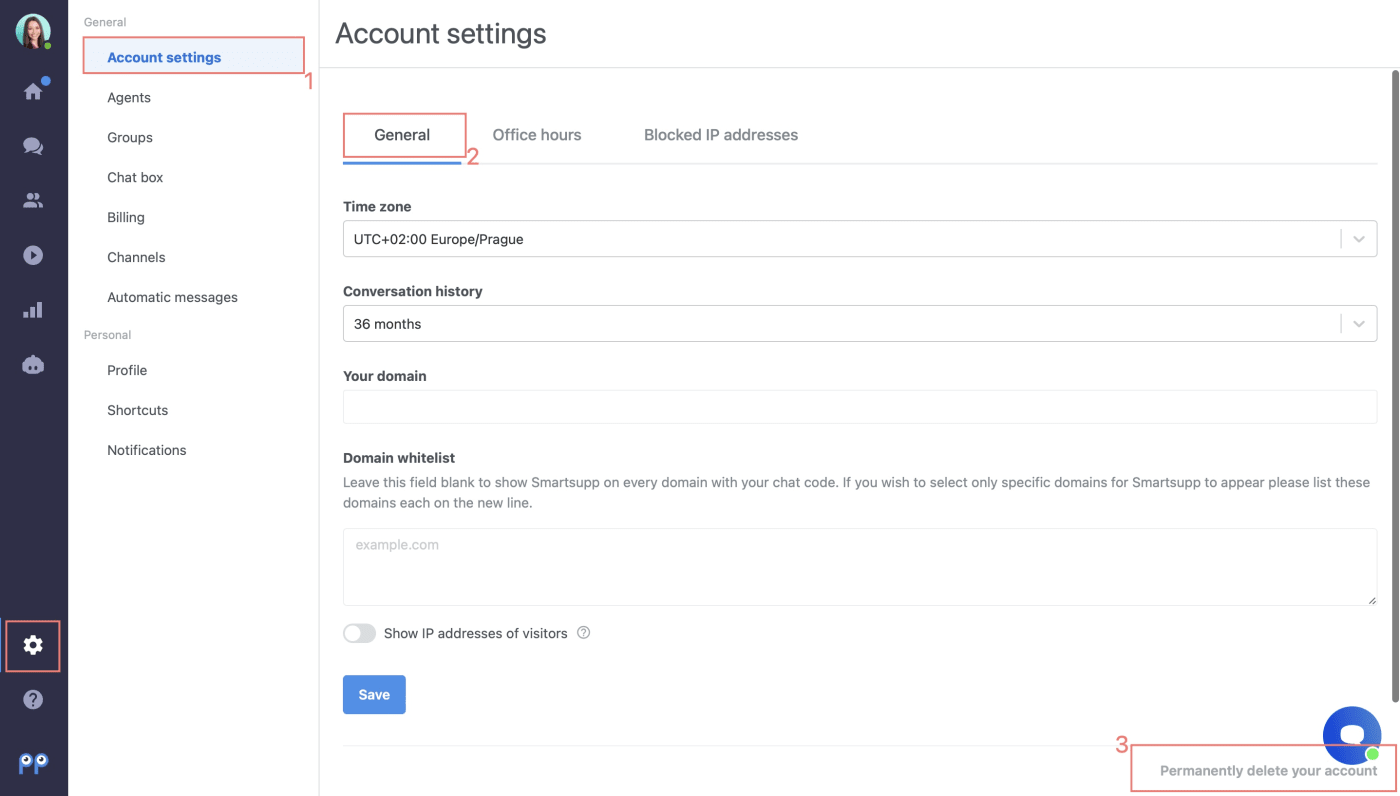 Note: If you use Google and Apple to sign in, you can't delete your Smartsupp account. If you want to delete it, please set "default" (username + password) as the authorization method. When deleting the account, you will be asked to enter the default password.
Warning: By deleting your account, all of the data are immediately deleted. This action is irreversible.