Why to use the Contact form?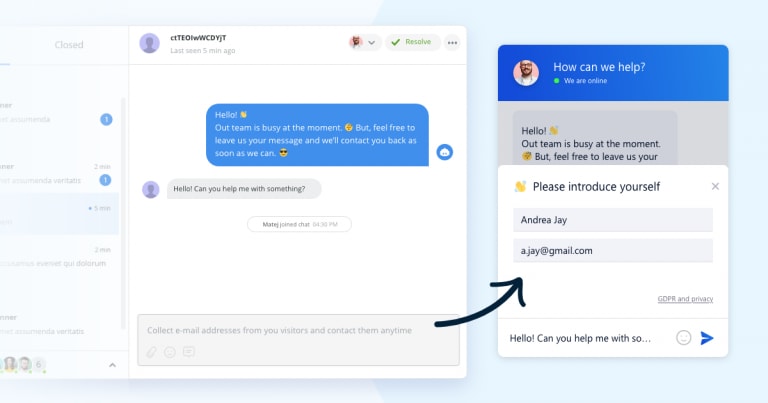 In order to always be able to reply to a customer's message, we recommend using the Contact form in which the customers write their contact info before asking you a question. This will allow you to reply to any online or offline messages even after the visitor's left the site.
If you have not collected the contact information from the visitor, it is not possible to reply via live chat after they have left the site and nothing can be entered into the text field of the message.
How to set the Contact form? 
The form in the offline mode is always on to collect the customer's contact information, so you will not miss any of your customers' questions when you are not online. If you are a STANDARD or PRO package customer, you can set the form to collect customers' contact info even in the online state. How to do it? Simply go to Settings (1) → Chatbox (2) → Contact form (3) and just activate the "Show the form also when you are online" (4) option.
You can also customize which information you want to collect from your customers. Aside from email, which is always obligatory, you can choose to also collect names, phone or groups (groups work for PRO package users only).