API is only available in PRO and Ultimate packages.
If you are using Smartsupp on different websites and you need the chat box to be in different languages, it is also possible. Here is a step by step tutorial which will guide you:
Step 1: Go to Settings → Chat box → Options, change the language, and save it (see a picture here). Example: If your website is originally in e.g. English and you also want e.g. French language mutation of your website, in the 1st step it is necessary to change the language from English to French.
Step 2: Click on Customize chat box texts in Advanced settings (see here). There you can change the texts that will appear in your chat box. Do not forget to click the Save button (like this). 
Step 3: Add the basic API language script to your website - detailed info on our API page. Example: It is necessary to add the API for the English chat box to the English mutation of your website, and the API for the French chat box to the French mutation of your website.
Step 4: Go back to Settings → Chat box → Options, choose the 1st language and save it  (see a picture here). Example: If your website was originally in English, change the language back to English and save the changes.
Note: You need to translate the texts of the second language yourself to be able to work with the same code and API settings.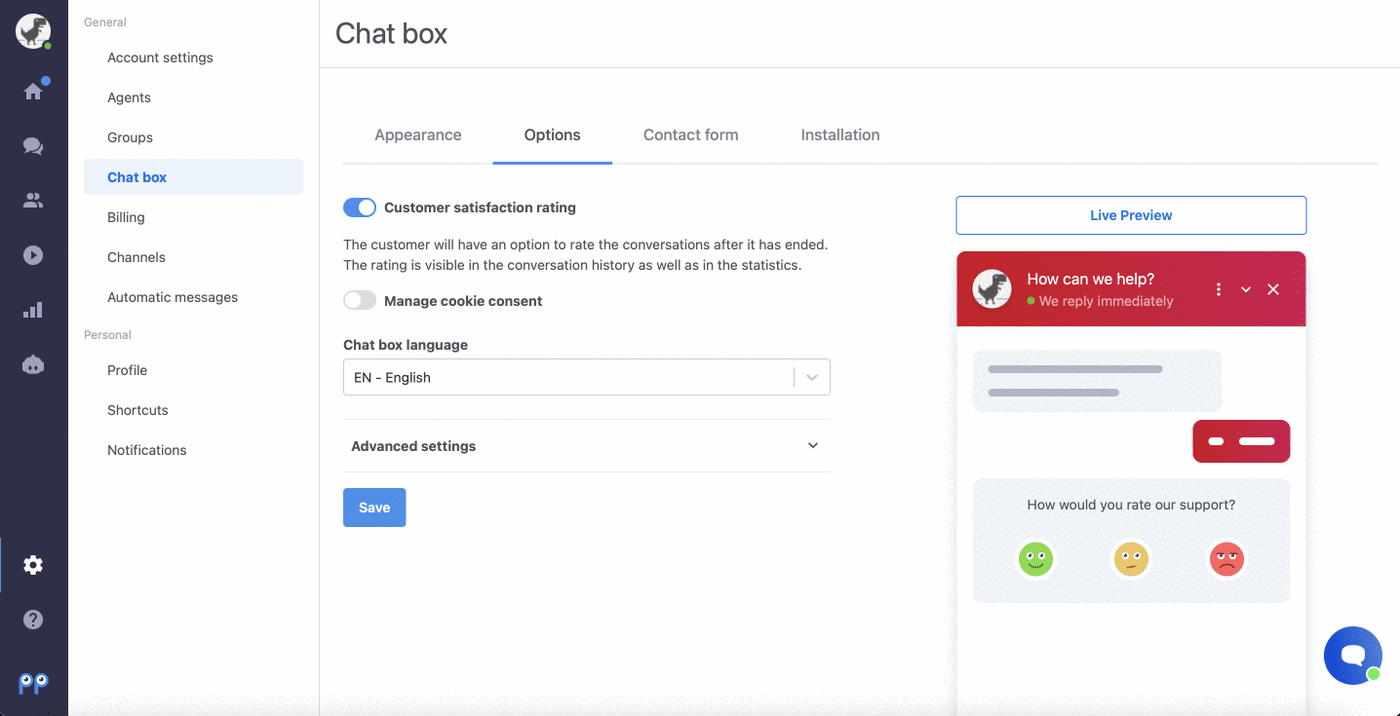 For multiple language chat box on one multilingual website, use https://docs.smartsupp.com/chat-box/localization/. This only works for language selection (not for translation).
If you have an issue, please send this tutorial to your developer as the use of API requires some technical skills.