Adding tags to your live chat conversations allows you to better understand your customers and measure what are the most common questions your visitors have. Thanks to this you can be better prepared for upcoming questions (add new shortcuts or update your FAQ chatbot), you can filter your conversations based on priorities or you can update your website content based on your customer's feedback. You can add tags even for past conversations to make it more accessible in a search.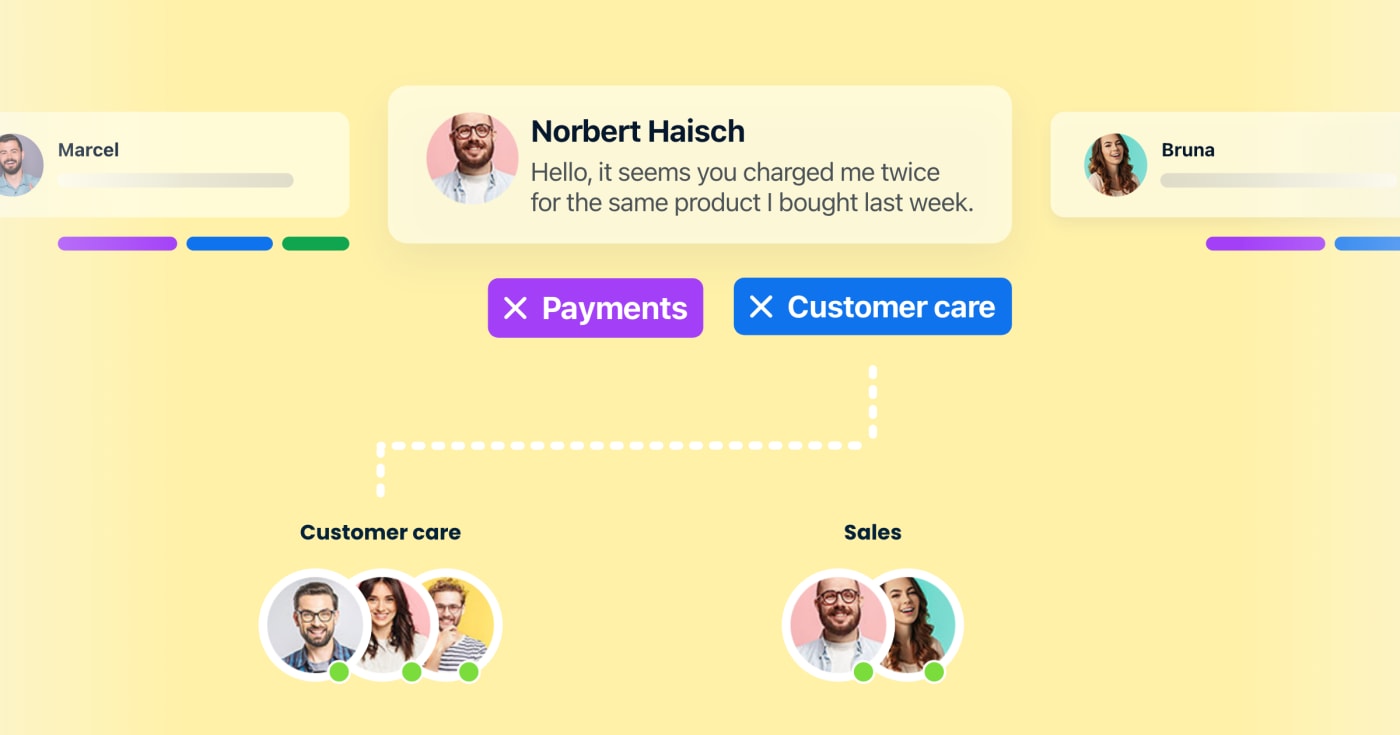 How to create a tag?
There are two ways how to create a tag: 1) Open settings and choose Tags (1). Then just click on the blue button Add tag (2) in the upper right corner.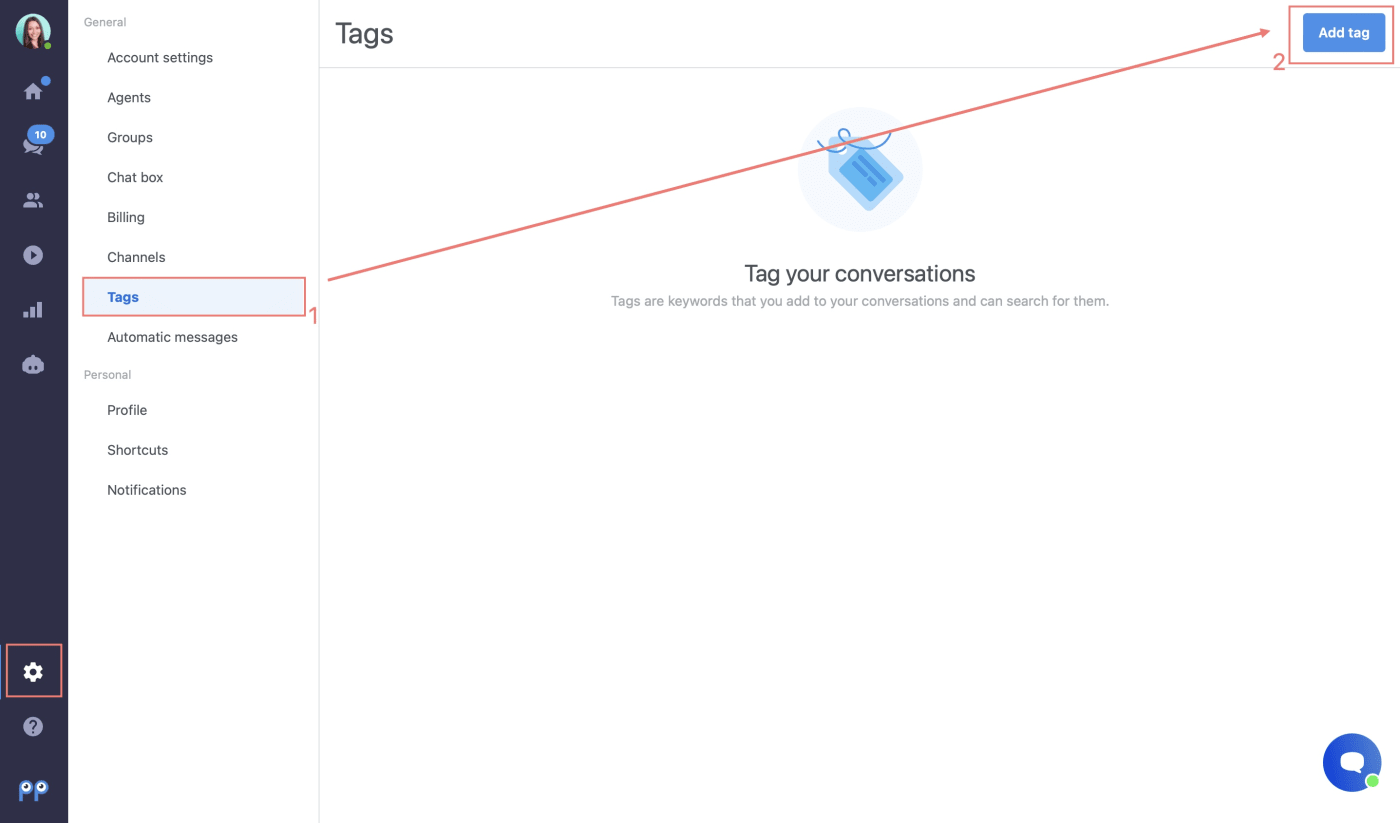 After, you'll see this page, where you can add tag name (1), choose tag color (2) and add a description of the tag (3). When you're ready, don't forget to save it!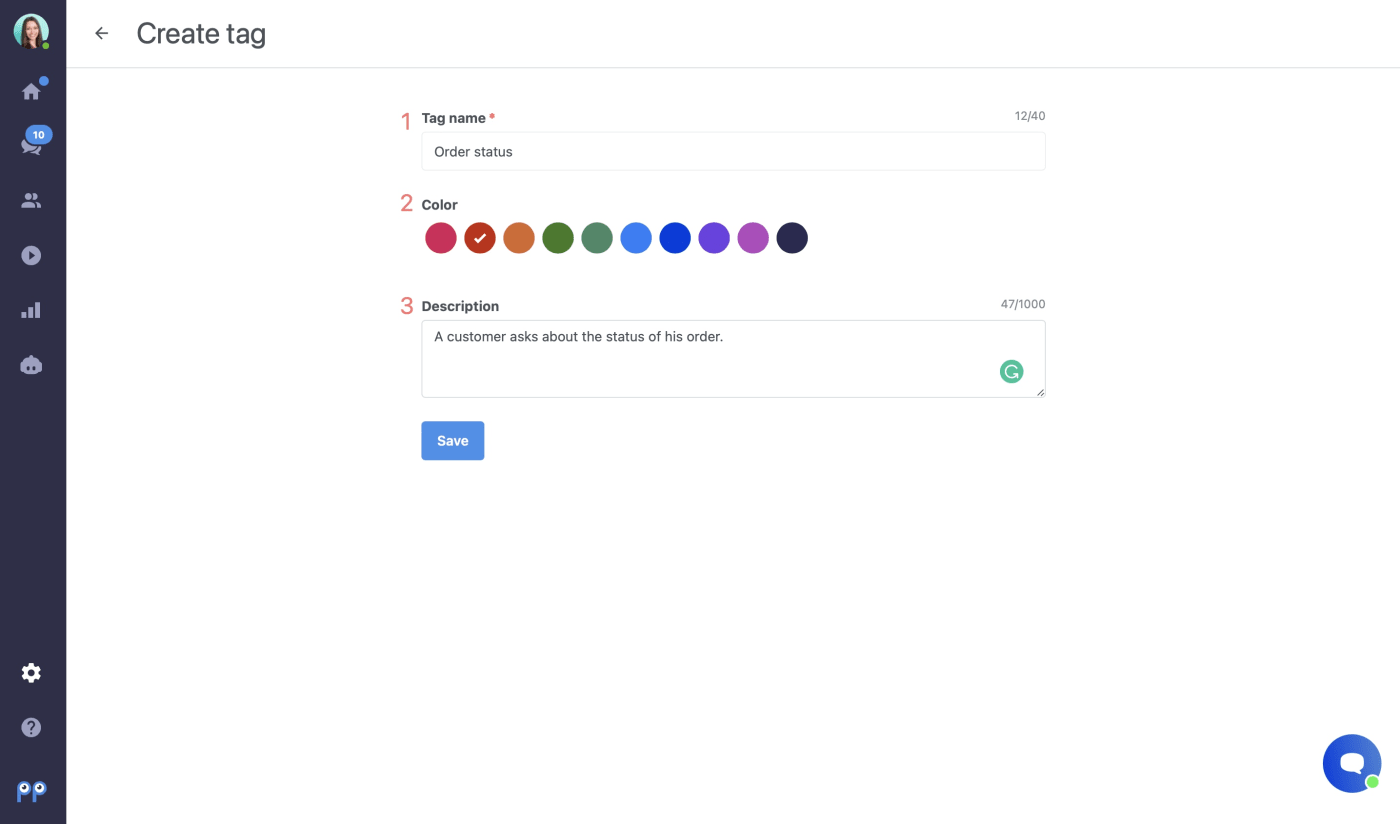 2) You can simply create a new tag when chatting by clicking on Add tag and then Create.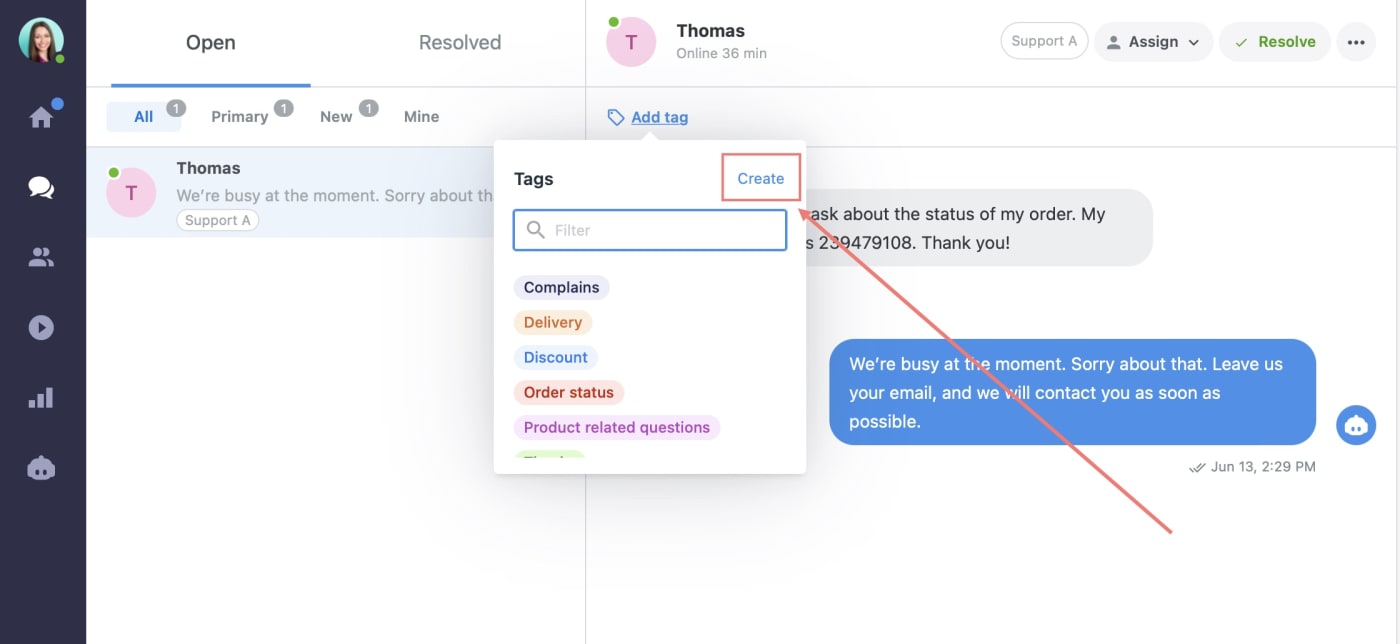 You can create as many tags as you want. All of your created tags will be visible in the tag's settings, where you can edit them.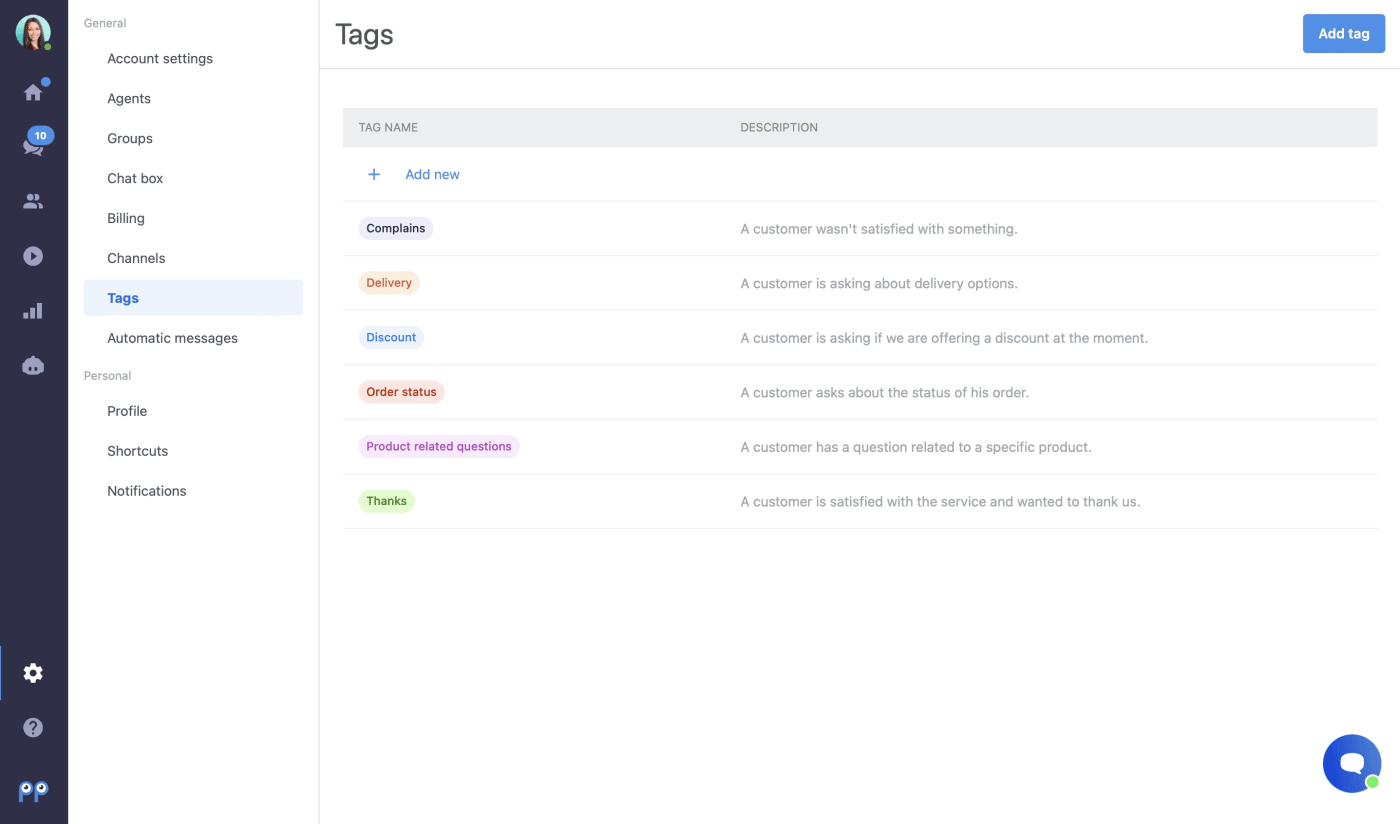 How to use tags?
After creating all your tags you'll be able to use them directly in the conversation. You'll find them in the header of each conversation. After clicking on Add tag button you'll be able to look for a specific tag by scrolling down or you can search for a tag by typing the tag name in the search field.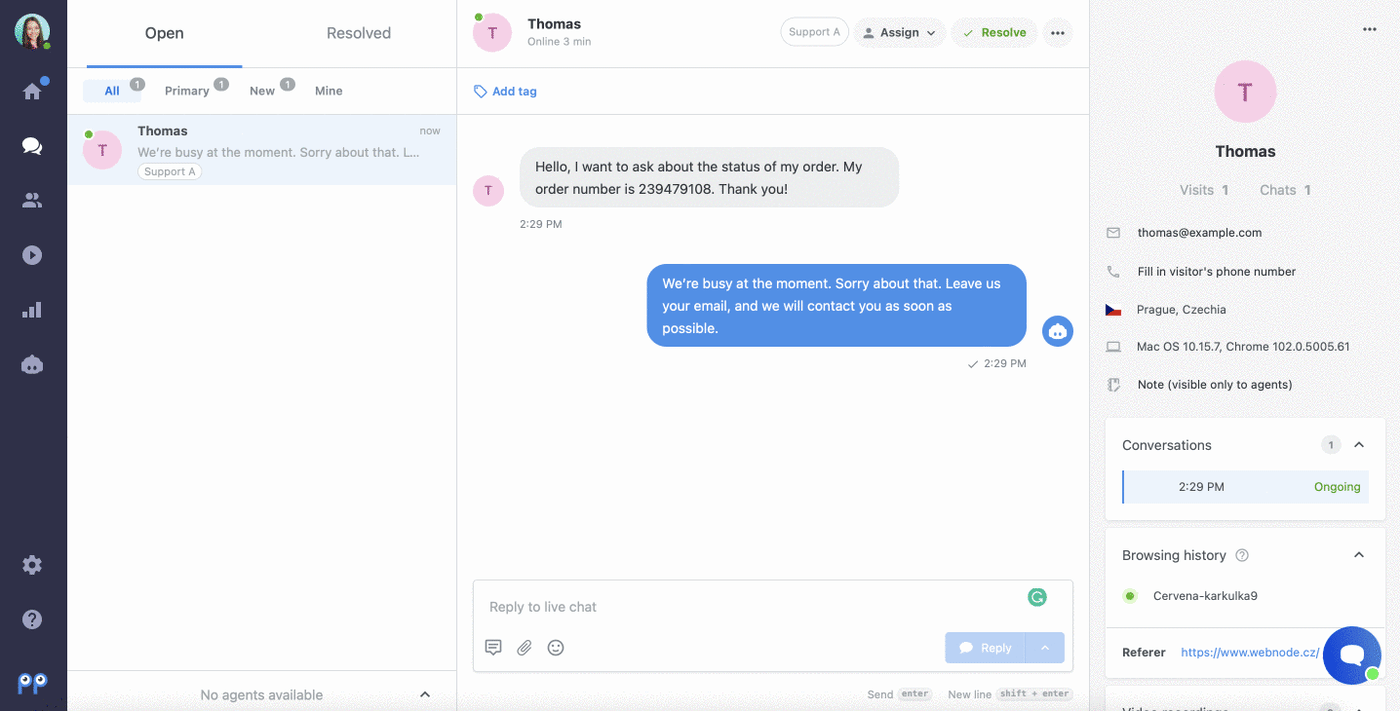 Those added tags are also visible directly under "Conversations".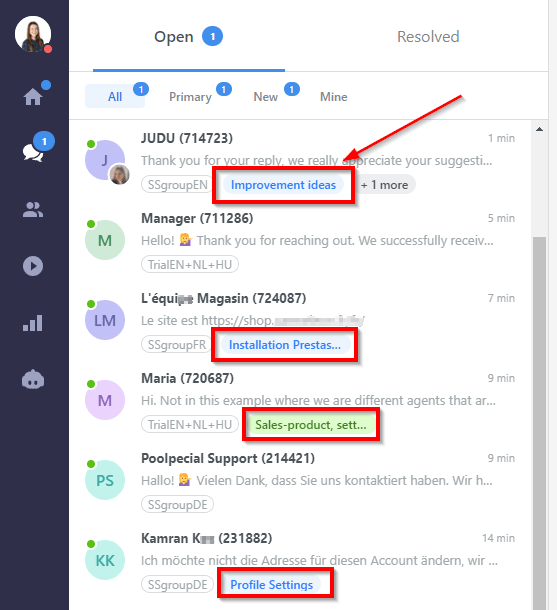 Note: If you would like to tag your contacts, please see this tutorial also
How to measure results from tagging?
Note: To be able to see tags statistics it is necessary to resolve your conversations. Only tags from resolved conversations are counted in statistics. 
If you want to know, which tags were the most used last week, month, or year, you can easily find all of this information in the Statistics > Tags: Usage (1)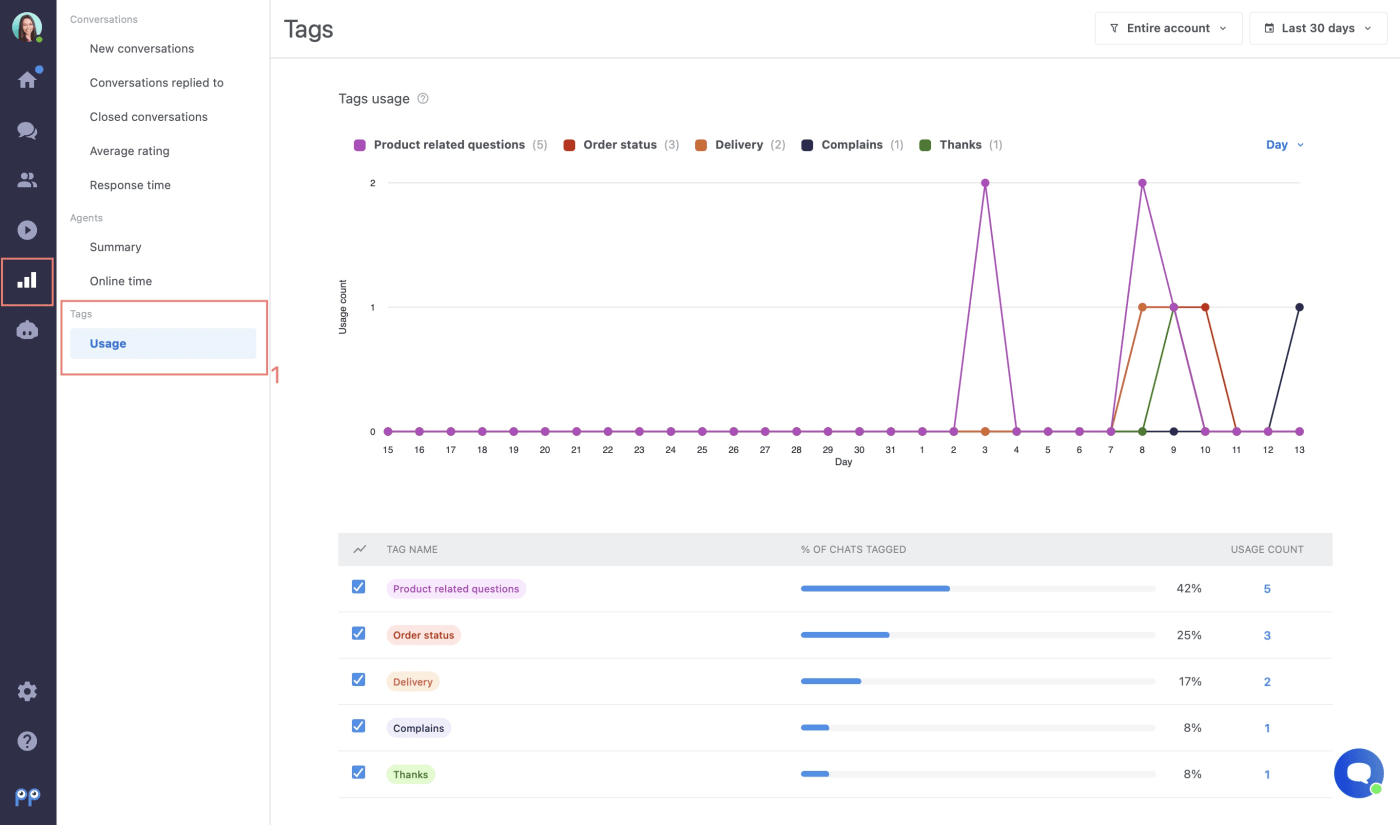 You can also filter if you want to see the tags statistics by group (1), and by a specific period of time (2).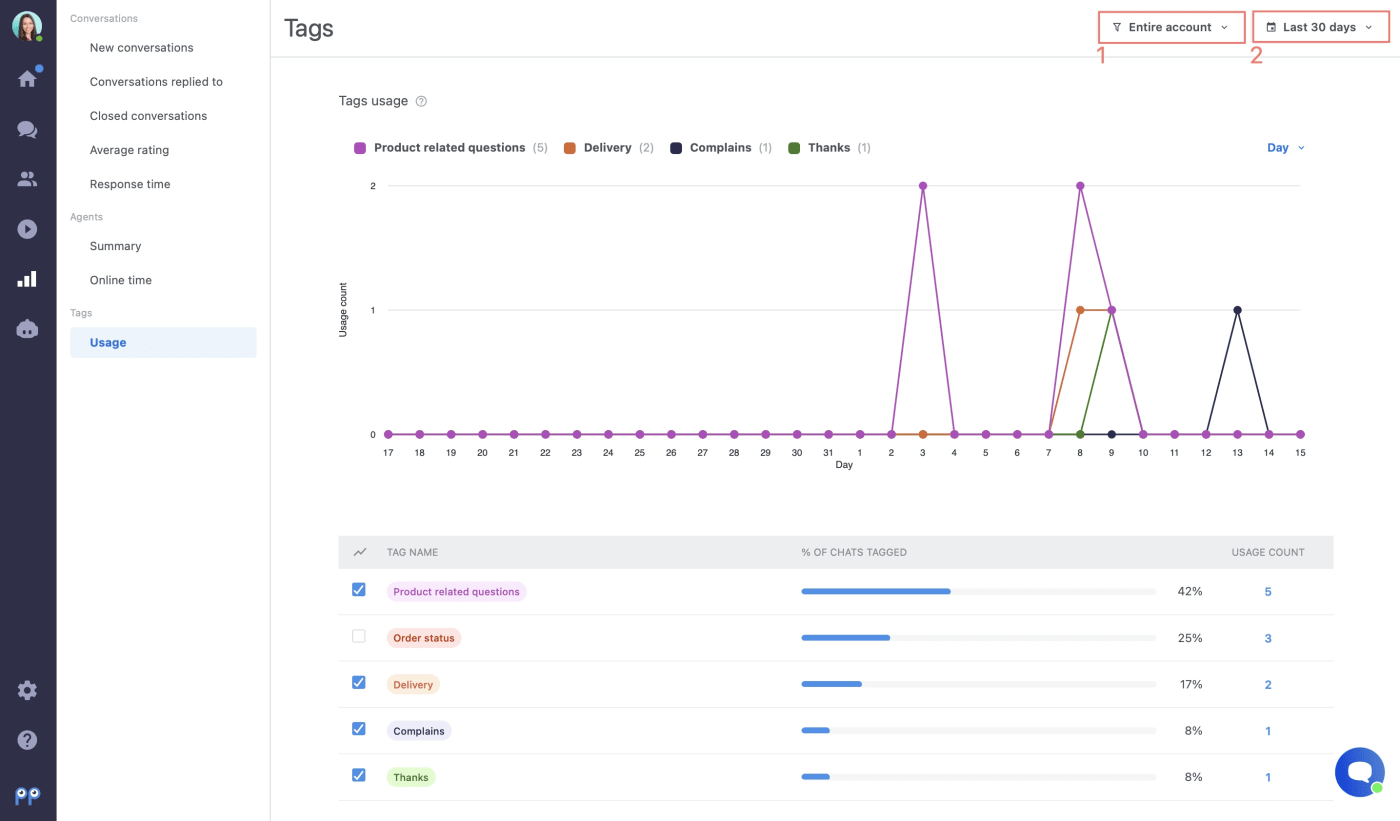 You can also compare the usage of up to 4 tags at the same time by clicking on the checkbox of each tag and seeing the visual representation on the graph.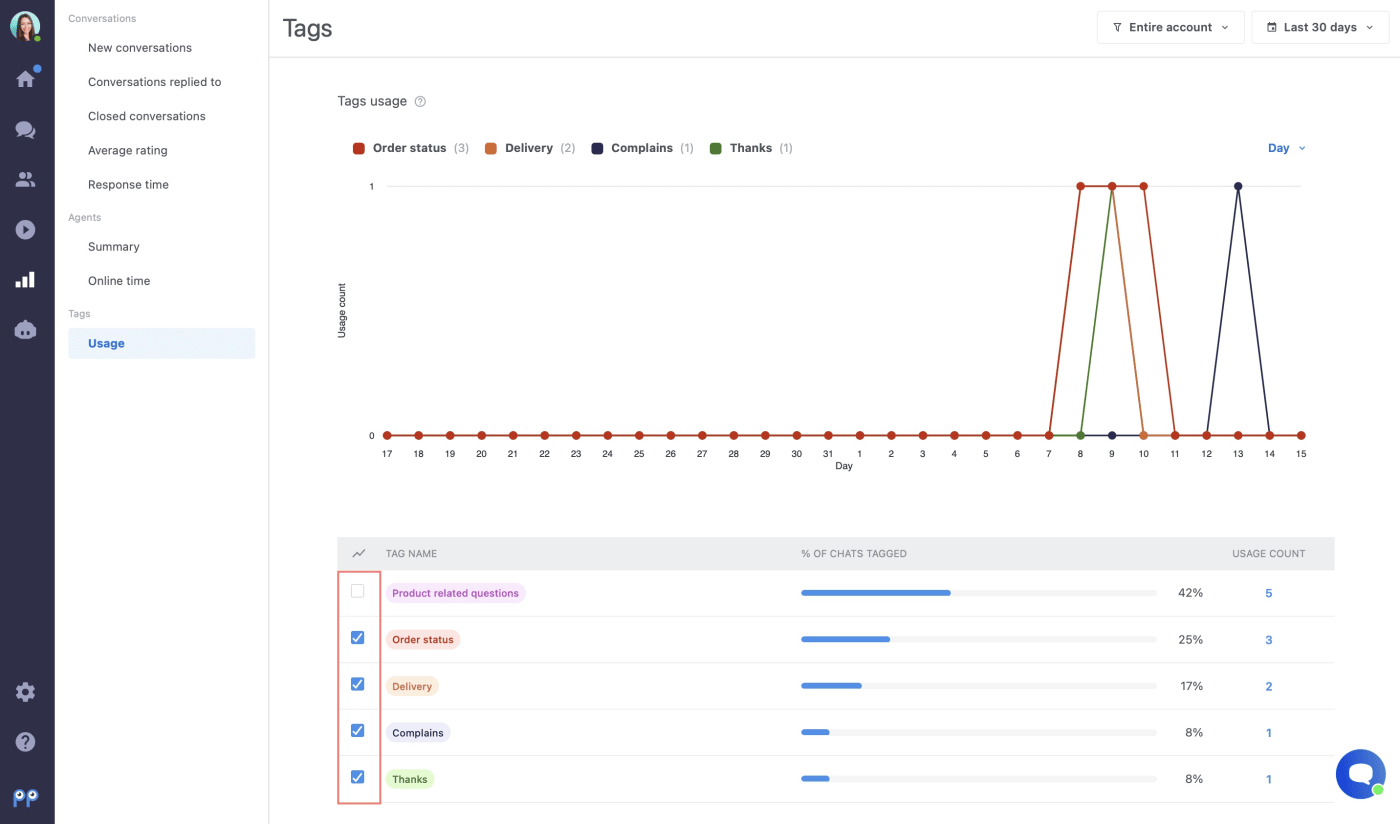 You can filter conversations under the same tag directly in the statistics by clicking on the
Usage count number.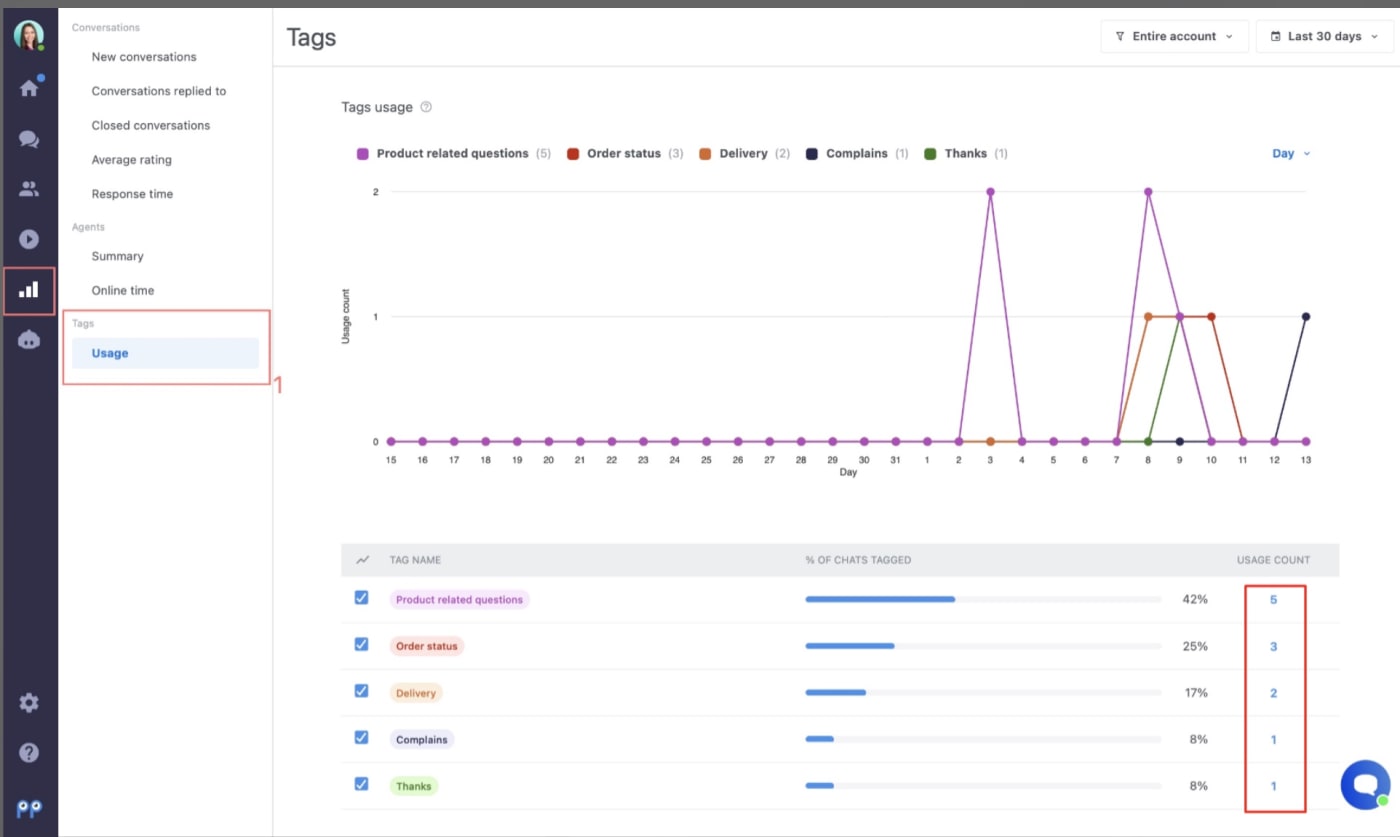 There is also an option to filter account statistics per tag/s: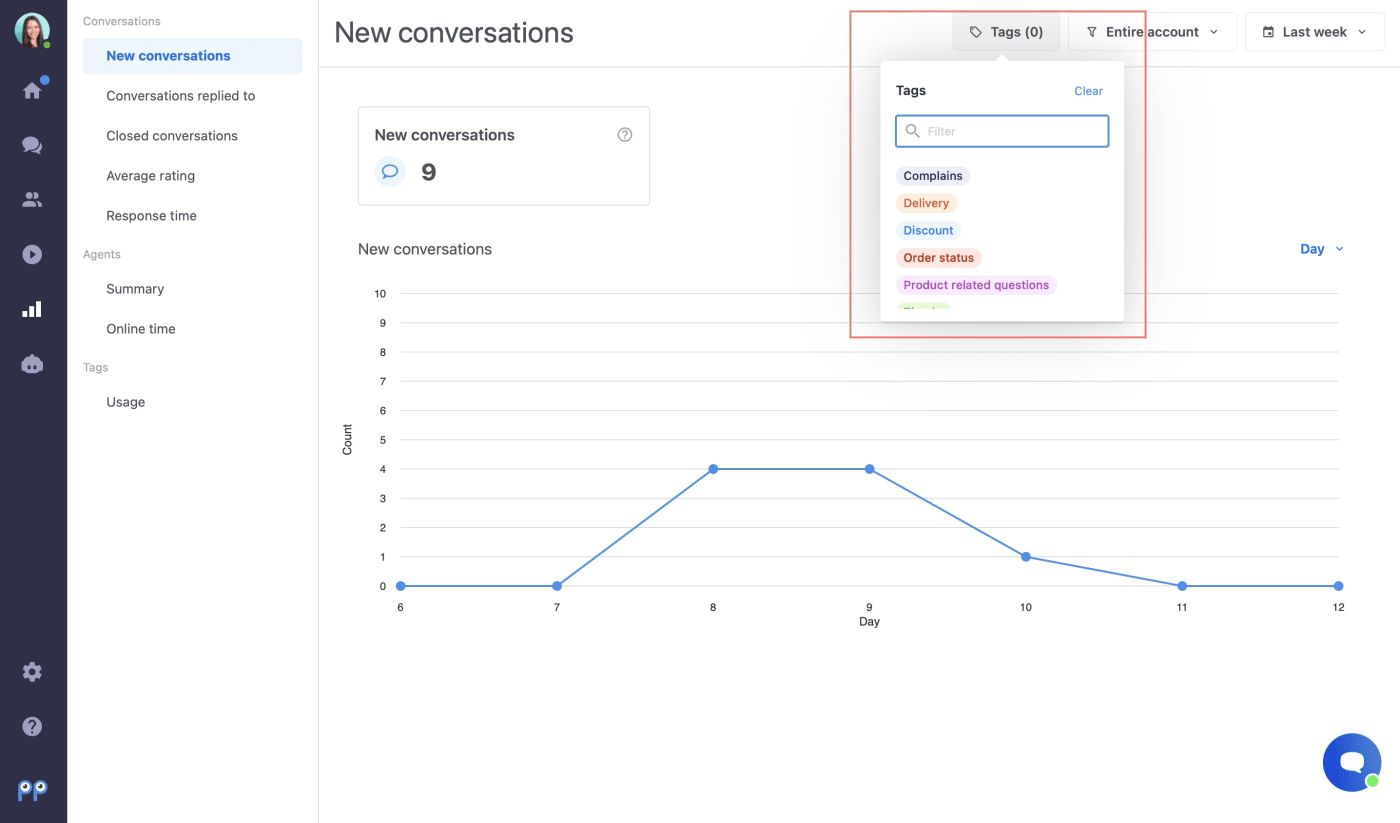 And finally, you can search by specific tag/s directly in Conversations > Resolved > Search > Advanced search > Tags.